It doesn't matter which city you live in, chances are, you've encountered a pop-up store. You know what I'm talking about, those fun, inviting concepts that typically have a line wrapped around the building and down the street.
The pop-up trend is real, and it's thriving.
According to a survey from Storefront, 80% of global retail companies that have opened a pop-up store said it was successful and 58% are likely to use that tactic again.
From Cheetos to beauty products, brands have embraced this eCommerce superpower, including the Promotional Products and Team Dealer industries.
What is an Online Pop-Up Store, Anyways? 
In 2017, The Spotted Cheetah, a pop-up Cheetos restaurant in Tribeca, NY, was flooded with local foodies, celebrities, and anyone else who was lucky enough to get on the extensive waitlist.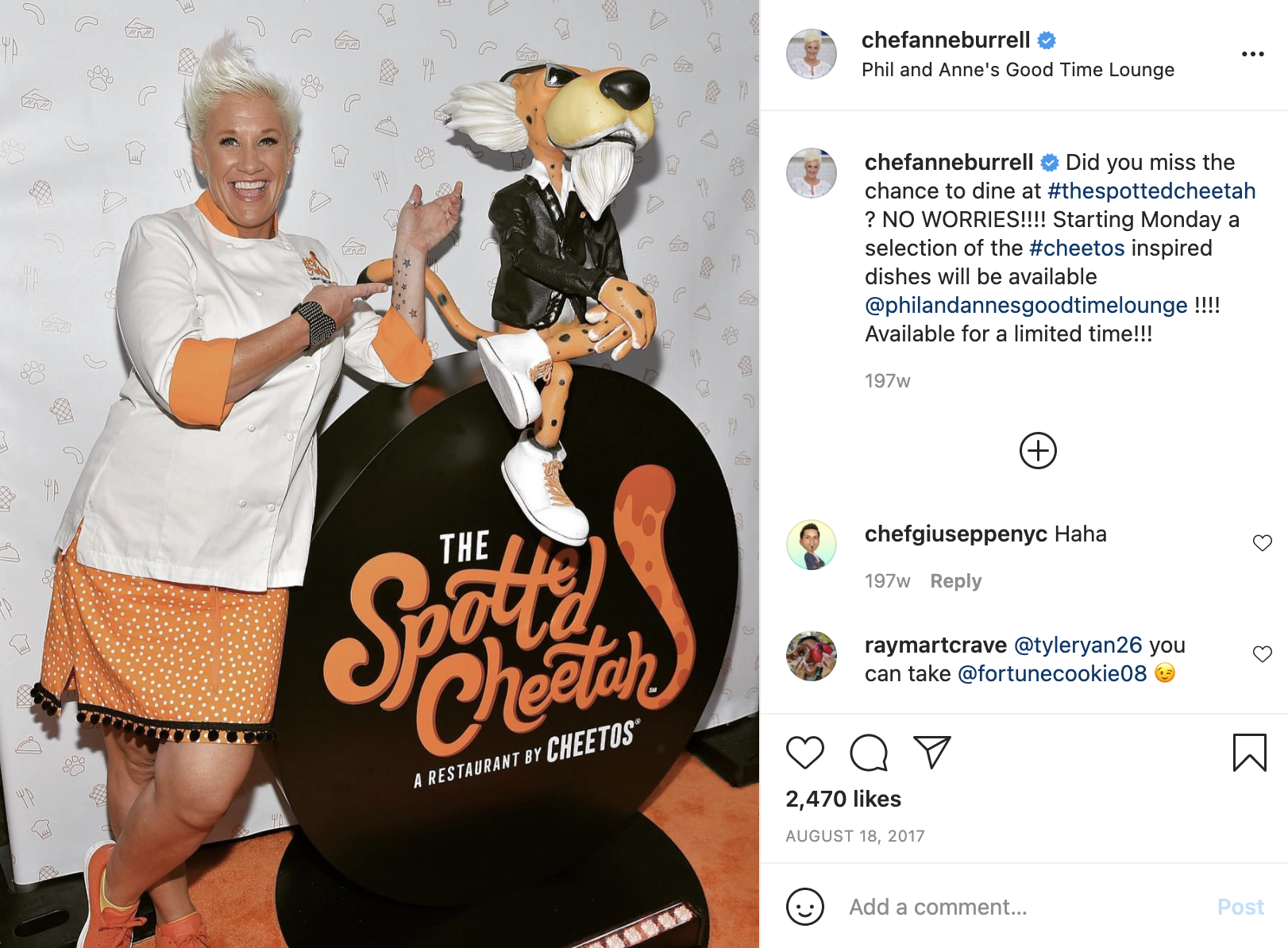 Why was this concept so popular? Pop-ups generate excitement. Consumers love innovative experiences.
Similar to Spirit of Halloween stores or other brick-and-mortar pop-ups, the purpose of online pop-up stores is to drive urgency and experiment with new products, concepts, and markets.
Imagine creating a virtual storefront for customers, and offering the convenience of online shopping without the major investment or workload that's required with building, maintaining, and curating products for a full-time website.
That's where online pop-ups save the day!
Why Should I Adopt Online Pop-Ups? 
Here's a question: Why should you not?
With consumers staying home and shopping online over the past year, more and more brick-and-mortar stores have pivoted and moved their efforts to an eCommerce solution.
From the first click to checkout, not only does online shopping provide a high level of convenience for consumers (no one likes a busy mall parking lot), but other benefits of offering online pop-up stores include:
Driving consumer urgency to place orders with limited-time-only products. 

Receiving payment upfront with no risks along the way. 

Testing out new products and price points to use on future projects. 

Engaging customers on a more regular basis and building connections. 
Offering online pop-ups to any client – big or small – is a low-risk, low-cost solution that not only helps enhance customer value, but can open your business up to a whole new world of opportunities.
Putting Pop-Ups to Use
Several years ago, pedestrians in Monaco were able to enjoy colorful treats at the Pantone Café, a bistro inspired by Pantone with color-coded snacks. Customers could order items like Pantone 16-1731, a strawberry ice cream with the exact pink hue as the swatch. Pretty cool, right?
Consumers crave unique experiences, and online pop-ups offer just that!
(Courtesy of Pantone/Facebook)
With OMG's eCommerce platform, you can offer modern, branded online storefronts that enhance the consumer experience – from start to finish. Plus, these pop-up stores are super simple to set up for your accounts AND will:
Drive more sales during busy seasons (holidays, sporting events, trade shows, etc.).

Amplify the relationships you've built with your clients.

Enable your customers to browse and purchase from any device.
It's clear online pop-ups are a highly effective sales channel, however, where do you even begin? Here's a list of successful use cases to keep in mind when pitching to your clients:
Online Pop-Up Store Use Cases:
Fundraising Events: Create custom online pop-up stores to power fundraising initiatives for your entire community.
Team Sports: Help athletic departments order all of the uniforms and equipment necessary for a successful season.
Seasonal Options: Keep up with shifting trends and changing seasons by offering limited-time seasonal or trending apparel and products.
Employee Gifts: Celebrate employees for a job well done with logoed hard goods that will make them feel appreciated.
Live Events: Promote a concert, festival, or another live event with an online store stocked with branded merchandise.
How to Make Your Online Pop-Up Successful? 
As you can see, there are ample opportunities for online pop-ups. However, once the idea has been conceived and the store is built, how can you make it profitable so your clients keep coming back for more? Here are a few ideas:
Set expectations around when items will be in your customers' hands. 

Be sure to account for possible delays so you have a cushion in case life happens. 

Include convenient bundle options that offer value and drive revenue. 

Encourage customers to add additional items to their carts by recommending products. 
Proactively marketing your online store in an effective way will also drum up excitement and amplify the return on your investment. Here's how to do it:
Communicate when the pop-up store will be open in advance. 

Distribute physical and virtual flyers showcasing products, links, and dates. 

Communicate the "limited-time-only" in your messaging.

Repost in internal communication channels (email, chatrooms, and forums).

Send reminders during the store's final hours. 
Including online pop-ups into your business strategy is a powerful way to drive revenue and make an impact in a short-term way. Now, that's a real superpower!
For more information on including pop-up stores into your customer offerings, schedule a quick demo with our Team!
Relevant Resources to Check Out 
3 Tips for Online Store Success
Online Pop-Ups 101: The Benefits
Online Pop-Ups 101: The Marketing
About OrderMyGear
OrderMyGear (OMG) is an industry-leading sales tool, empowering distributors, decorators, and dealers to create sleek, retail-like online stores for every customer – big or small. Since 2008, OMG has been on a mission to simplify the process of selling branded products and apparel to groups and improve the ordering experience. With easy-to-use tools and unmatched support, the OMG platform powers online stores for over 3,500 clients generating more than $1.5 billion in online sales. Learn more at www.ordermygear.com.
Media Contact: Lauren Seip | lauren.seip@ordermygear.com | 281-756-7915