Online pop-up stores are part of your client offerings. Great!
…now what?
Whether online pop-up stores have been part of your client offering for years, or you are just catching up, it's normal to find yourself looking around, unsure of where to even begin. Figuring out how to implement pop-up stores effectively with clients and customers can require a little out-of-the-box, creative thinking to look at things just a little differently.
In Step 1 of Online Pop-Up Stores 101, you learned the benefits of pop-up stores and why they should be incorporated into your marketing strategy. Next, you'll learn actionable steps that will support your efforts, empower your innovative thinking, and help you build online stores that produce results.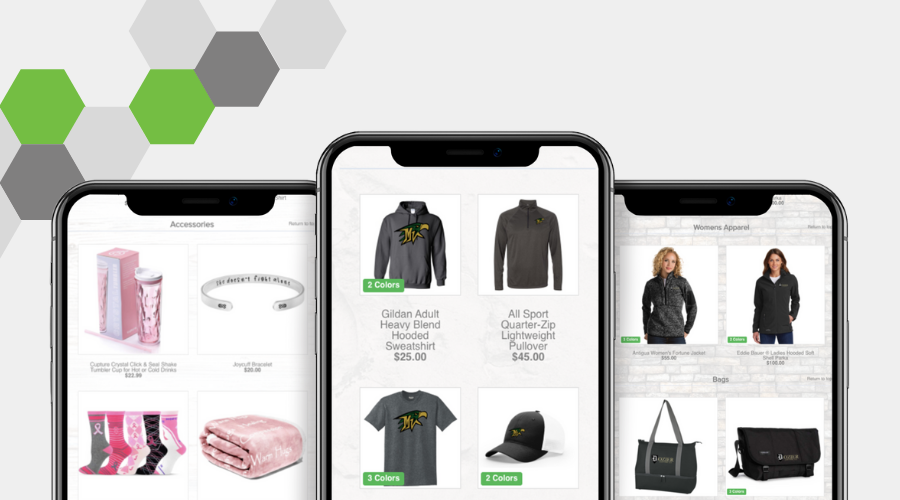 How Do I Know Which Opportunities are Best For Online Pop-Up Stores?
If spending over 12 years in the business has shown us anything, it's that online pop-up stores may be more of a fit than it might appear at first glance. Don't count yourself out too early, or you might be missing out on money-making opportunities.
Example 1: Corporate Branding Solution
For example, one OMG client pitched an online pop-up store as a way for their corporate account to run an efficient, inventory-free branding sweep with their employees. They were surprised to discover that the two-week store yielded 150% higher sales than the account's always-open employee site. Because of the store's success, the OMG client incorporated quarterly online pop-up stores into the account's strategy moving forward.
Example 2: Multi-Location Hospital Orders
Another OMG client offered an online pop-up store to a local hospital account, as opposed to bulk ordering. Because the eCommerce solution allowed for greater reach, orders at this hospital location were placed, as usual. What she didn't expect was for the pop-up store to be shared with the hospital's three other locations, resulting in over 700 employees serviced, and orders coming in daily. Pop-up stores quickly became her go-to solution for servicing this account, expanding her reach to claim additional sales volume.
Lesson learned? Speak early and often about your online store capabilities, and don't be afraid to test it out with clients – you may be surprised at what you find!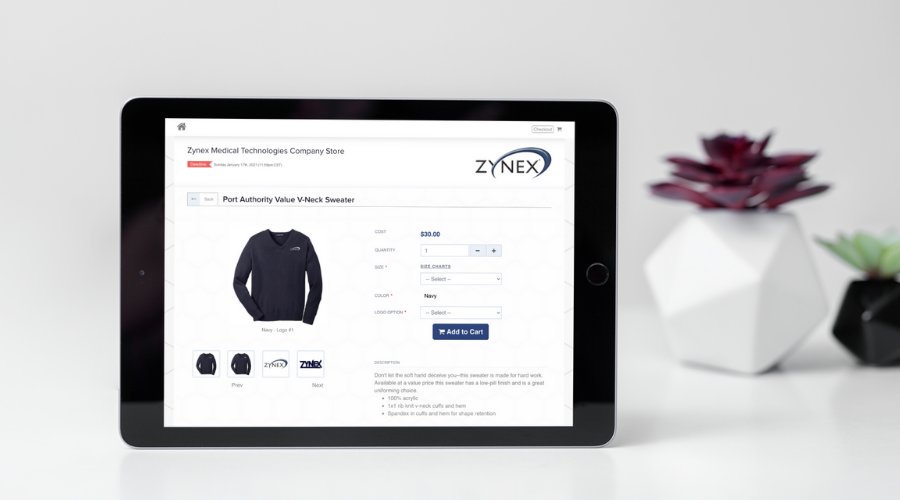 What Are Examples of Online Pop-Up Store Opportunities?
As we learned in Step 1 of this series, online pop-up stores are flexible, quick-to-build, deadline-driven, and best for offering personalized or branded apparel to a single group at a time.
Still feels a little ambiguous? Let's bring things into a clearer perspective. Here are a few specific examples of profitable online pop-up store scenarios our clients have implemented:
Corporate:
Employee incentive pop-up stores, run on a quarterly or bi-annual basis
Morale-boosting or employee appreciation opportunities
Updating company branding in an efficient way
Hospital:
Efficient employee uniform or scrub orders with departmental logos or name-on-product personalization
Employee store that includes logoed apparel and products to purchase for family or friends
Real Estate:
Personalized agency-branded signage, business cards, or other promotional materials
Client appreciation gifts for realtors to choose and purchase in bulk
Seasonal opportunities to provide all-weather apparel or products
School or Academy:
School event orders for field day, first day of school, etc.
Fundraising opportunities for classroom funds, local food banks, school trips, etc.
Providing easy purchase options for things like school supplies or PE uniforms
Sports Team:
New season uniforms and updated spirit wear products
Pre-season warm-ups and practice gear
Championship or postseason gear and apparel orders
Local Business:
New hire bundles or employee uniforms that are individually sized or personalized
Raising funds and support in a time of need, like the Community Tee Project
Local businesses taking the chance to support or draw attention to local causes
Fundraising opportunity:
Creating viral support campaigns with branded products for a cause
Providing sign-ups or anticipation for an upcoming event
Raising funds around cause-awareness holidays or events
Industry account:
Ordering updated safety gear and apparel in a simplified way
Seasonal purchasing opportunities to keep employees safe and comfortable
Creating new employee bundles to allow ordering gear, products, and apparel
Artists & Musicians:
Promoting new and upcoming releases
Spreading the word and signing up for upcoming performances
Supporting local performance groups by raising funds
Local Gyms:
Offering members to purchase gym-branded athletic apparel and products
Seasonal apparel and gear for warmer or cooler months
Branded products related to gym events, charity meets, and local fitness groups
Tip : Speak early and often about online pop-up stores – own your expertise! Clients may not realize pop-up stores are the perfect resource for their business. Focus on differentiating yourself as a creative expert by introducing this as a technology solution.
How Can I Brainstorm More Opportunities?
We've got your back! Check out these helpful resources to get your brain juices flowing and learn more about ways online pop-up stores have been impactful for other businesses like yours: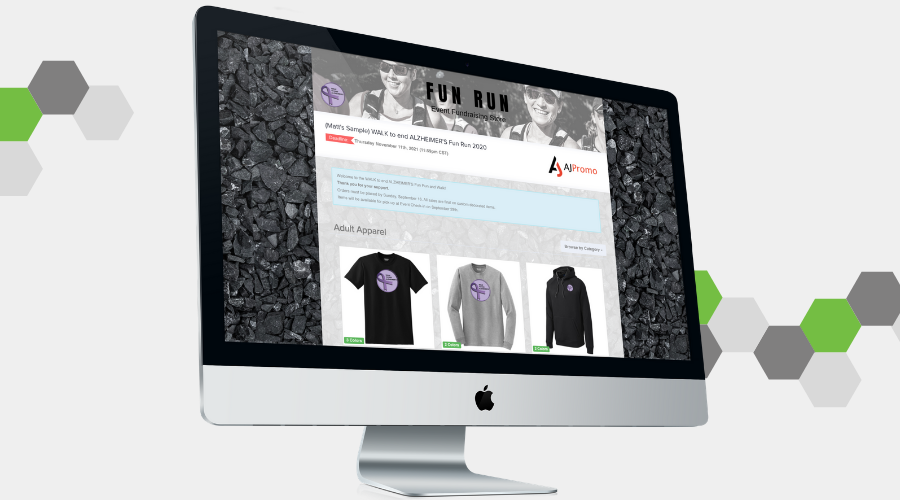 Check out the other Online Pop-Up Stores 101 series posts!
Step 1: Understanding the benefits of online pop-up stores
Step 3: Effectively pitching your online pop-up store to clients and accounts
Step 4: Creating an online pop-up store designed for success
Step 5: Working with your client to market the online pop-up store
About OrderMyGear
OrderMyGear is an industry-leading sales tool, empowering dealers, distributors, decorators, and brands to create custom online pop-up stores to sell branded products and apparel. Since 2008, OMG has been on a mission to simplify the process of selling customized merchandise to groups and improve the ordering experience. With easy-to-use tools, comprehensive reporting, and unmatched support, the OMG platform powers online stores for over 3,000 clients generating more than $1 billion in online sales. Learn more at www.ordermygear.com.
Media Contact: Lauren Seip | lauren.seip@ordermygear.com | 505-419-1071