It goes without saying that customers can't order if they don't know where to order from! One of the biggest keys to online store success is working closely with your client to engage them in the marketing process.
Top-performing online stores are communicated multiple times in different ways so consumers know where to order and when to order by.
Getting The Word Out
Below, you'll find some of the most common communication channels to encourage clients to get the word out. Be sure to pick the ones that make the most sense for your clients goals for the store.
Social Media
Social media usage is at an all-time high, and can be an impactful way for clients like schools, organizations, nonprofits, artists, studios, gyms, and others to share their online pop-up stores with followers!
Tip : Encourage your clients and accounts to share the store link once a week leading up to the order deadline, or at least 3 times.
Example: School
Welcome to the new school year, WESTFIELD LAKE! Ramp up school spirit with our Westfield Lake Back To School Store. Plus, proceeds from each item sold will go towards our Homecoming Celebration coming up in October. GO WILDCATS!
Example: Nonprofit Organization
Reminder: ONLY 3 DAYS LEFT to place your orders in support of our annual Adoption Day! Help animals find their fur-ever home, and sponsor a furry friend with each order. We can't do this without YOU, so thank you!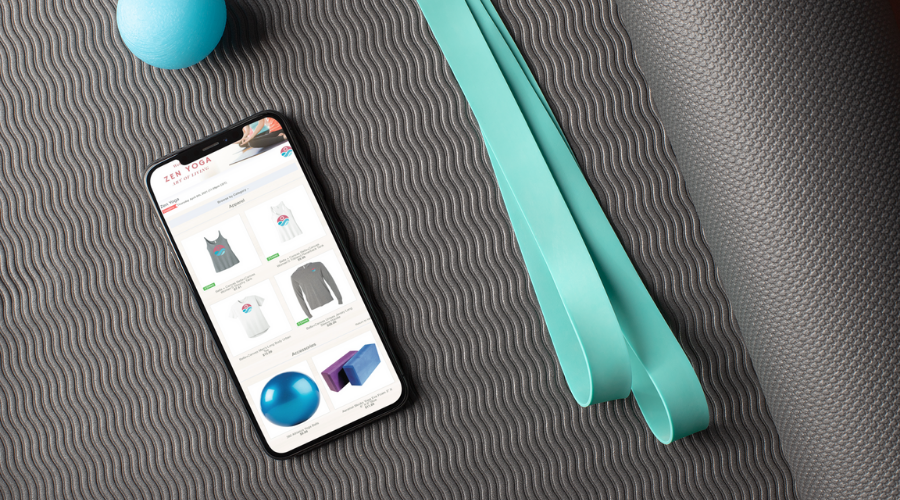 Groups or Internal Messaging
Many businesses, companies, and hospitals use internal messaging like Slack, Google Chat, or GroupMe. Schools, Studios, or Teams may have portals or social media groups for athletes, students, and parents to connect.
Whatever method of internal communication your account uses, encourage them to communicate early and often about the online pop-up store there.
Tip :

Make it easy for your client to remember to post about their store by sending over a template or suggestion that they can copy and paste.
Example: Company
Our Callahan Bank Q3 Store is open now! Stock up on new Callahan Bank apparel, business cards, business accessories, and more. Orders MUST be placed before our next Town Hall meeting. (Plus, new hires remember to use your "Welcome New Employee" gift card!)
Example: Studio
REP YOUR ZEN! The Zen Yoga Studio flash store is ready for orders and we've got some new merch you won't want to miss. A portion of proceeds for each order will be donated to fund new Yogis in their training. Show your support!
Direct Email
For many schools, companies, and organizations, email is going to be one of the most efficient ways to get word out about the online pop-up store. Email delivers relevant store information straight to your consumers, and makes it super easy to shop (even right on their phone!).
Tip :

Keep the messaging short and sweet, and highlight key takeaways so it's easier for consumers to digest quickly. Include the store link more than once.
Example: Team
Subject line: Last chance! Get your Broncos gear today –
Are you ready, Broncos?!
With a new season comes fresh fan styles, updated uniforms, and the newest gear. Jump onto the Broncos Lacrosse 2022 Season Store to place your order today! All athletes must purchase the 2022 Uniform Pack, and remember to use the code provided at team registration for payment.
Orders must be placed by Wednesday, March 6th, no exceptions!
Place your order today and support your Broncos Lacrosse Team: https://broncolacrosse.itemorder.com/
Example: Business
Subject line: DC Fall outfitting available now
Fall is just around the corner – be sure to grab your Downing Construction layers and gear to stay warm and safe this season.
All employees must order updated Crew Gear – use the code provided from HR to order one set at no charge.
There are 3 days left to get your orders in! Drop into the Downing Construction Employee Store today.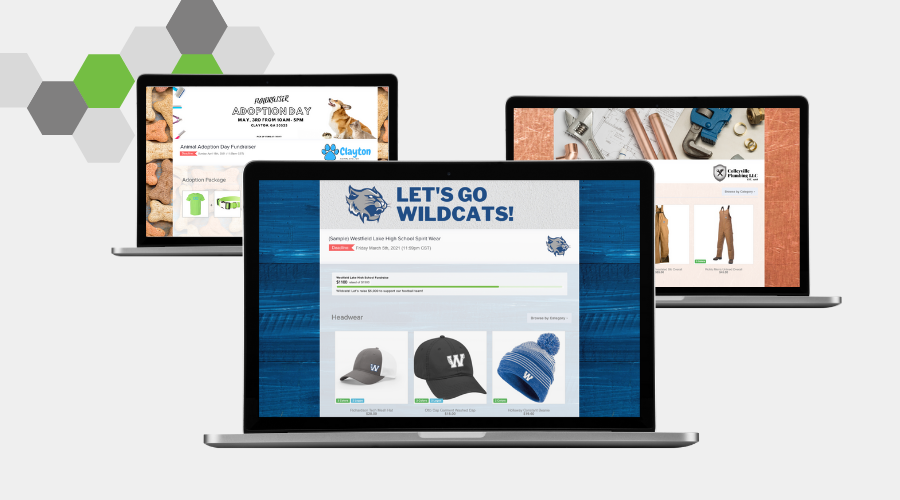 Additional Considerations:
Depending on the needs of your clients, here are a few additional options that could be implemented.
NEWSLETTERS: Many event-oriented groups like schools, leagues, Teams, and nonprofits have weekly, monthly, or quarterly newsletters. Be sure to ask clients if they utilize this kind of communication and ensure the store is included.

TOWN HALL ANNOUNCEMENTS: Stand-up meetings or company-wide town hall meetings are often part of how corporations and businesses stay on the same page. Encourage your client to use this as an opportunity to announce and remind employees about their online store.

WEBSITE BANNERS: Incorporating a temporary banner on the website of clients like schools, nonprofits, organizations, Teams, and leagues may be an impactful way to drive consumers to the online pop-up store.

FLYERS: In some cases, good ol' paper communication may be an option. Use cases include passing out flyers at an event, having a physical sheet to send home with students, or posting on a community bulletin board.
OMG Features to Leverage:
Group Access Portal: Strengthen leader buy-in and help them self-service answers to their questions with the Group Access Portal.
Auto-emails: Keep customers up-to-date by setting up automated emails. This will inform end-consumers when your store is opening, closing soon, and closed.
Consumer Order Status: Manage expectations by providing consumers with visibility into the status of their orders.
Additional Resources:
We've got your back! Here are additional resources to help plan your marketing and communication strategies to make your store a success:
Check out the other Online Pop-Up Stores 101 series posts!
Step 1: Understanding the benefits of online pop-up stores
Step 2: Identifying online pop-up store opportunities
Step 3: Effectively pitching your online pop-up store to clients and accounts
Step 4: Creating an online pop-up store designed for success
About OrderMyGear
OrderMyGear is an industry-leading sales tool, empowering dealers, distributors, decorators, and brands to create custom online pop-up stores to sell branded products and apparel. Since 2008, OMG has been on a mission to simplify the process of selling customized merchandise to groups and improve the ordering experience. With easy-to-use tools, comprehensive reporting, and unmatched support, the OMG platform powers online stores for over 3,000 clients generating more than $1 billion in online sales. Learn more at www.ordermygear.com.
Media Contact: Lauren Seip | lauren.seip@ordermygear.com | 281-756-7915