When you think about promotional products, some of the first things that come to mind are click pens and unisex t-shirts donning a company logo. These are promotional product staples – a safe and relatively cost-effective choice. The problem is that these items are too common, which means they do little to differentiate your company from the sea of other companies passing out similar promotional products.
More than ever, companies are challenged with standing out in an increasingly noisy and crowded space to engage with consumers. Promotional products have proven to be a highly effective way to do exactly that. They make a brand tangible and have real staying power.
However, budget constraints used to force companies to face a stark tradeoff between cost and quality. Is it better to go for a higher quantity and order 1000 inexpensive, low-quality pens, or should you opt for higher quality and order 100 reusable water bottles? Thankfully, the decision no longer has to be quite so black and white. Improvements in technology, printing methods, and raw materials have greatly improved both the price point and overall quality of promotional products. And that's great news for everyone.

According to a recent PPAI Consumer Study, promotional products are ranked the #1 most effective form of advertising to prompt action across all generations. Thoughtful giveaways trigger curiosity, driving the recipients to research a brand and effectively incentivizing them to take action. The right promotional product giveaway can also spur people the recipient interacts with to investigate your brand, too.
Incorporating promotional products to your marketing efforts provides a tangible element that traditional methods like email campaigns or search engine marketing (SEM) can't offer. Promotional products allow consumers to physically interact with your brand, which is especially valuable when the item is something recipients are likely to keep. The PPAI Consumer Study found the top three reasons people keep promotional products are because they're fun, functional, and trendy.
A few additional things to consider:
1. Is the item functional and something that will withstand the test of time?
People are more likely to keep items they can use in their day-to-day routines. To maximize the usefulness and longevity of your giveaway, make sure the item fits into people's lives seamlessly and won't fall apart after one or two uses.
2. Does the item make sense for the age group?
Promotional product giveaways should make sense for the people receiving them. It's important to keep the age range of intended recipients in mind so that your giveaway is relevant and safe. For example, it's best to avoid small items and drawstrings for products intended for children.
3. Can the item be taken on a plane without being checked?
Between airline baggage fees and limited trunk space, it's not uncommon for people to travel light on trips. A good rule of thumb to ensure recipients make it home with their giveaway is to select items that travel well and are carry-on friendly. Avoid products that contain lithium batteries, keep the size of liquid items at or below the 3-ounce limit, and ask whether your giveaway could realistically fit into a carry-on bag or backpack.
4. Is there sufficient space for your name or logo on the item?
At OrderMyGear, our mantra is 'rep your group with gear you love,' so make sure your brand is present and prominent on the giveaway. Selecting items that have adequate space for your name, logo, or tagline ensures recipients are repeatedly exposed to your brand and know exactly who provided the great product. Just be sure the branding elements are sized appropriately for the item. Too small and your brand could be overlooked; too large and recipients may hesitate to use it.
5. Does the item align with your brand and giveaway goals?
Because 72% of people believe the quality of a promotional product is directly related to the reputation of a company passing them out, it's essential that a giveaway is consistent with your brand and drives your intended results. Determine the goal of your giveaway upfront to help narrow down the types of products that make sense. For instance, a branded ballpoint pen could be an excellent option for generating new leads, while a higher-end product like a stainless steel water bottle may be better suited to nurture prospects or engage with current customers. Opt for items that make sense in the context of your business and will help reach your goals.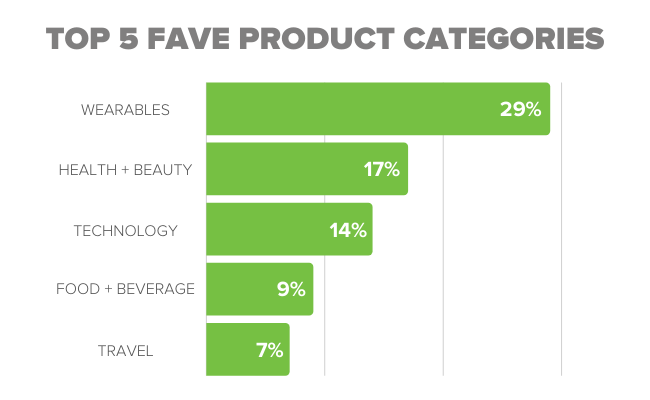 Source: 2019 Consumer Study, PPAI Research
To help inspire your 2020 giveaways, take a look at 10 trendy promotional products we predict will make a splash this year.
WEARABLES
Customized Socks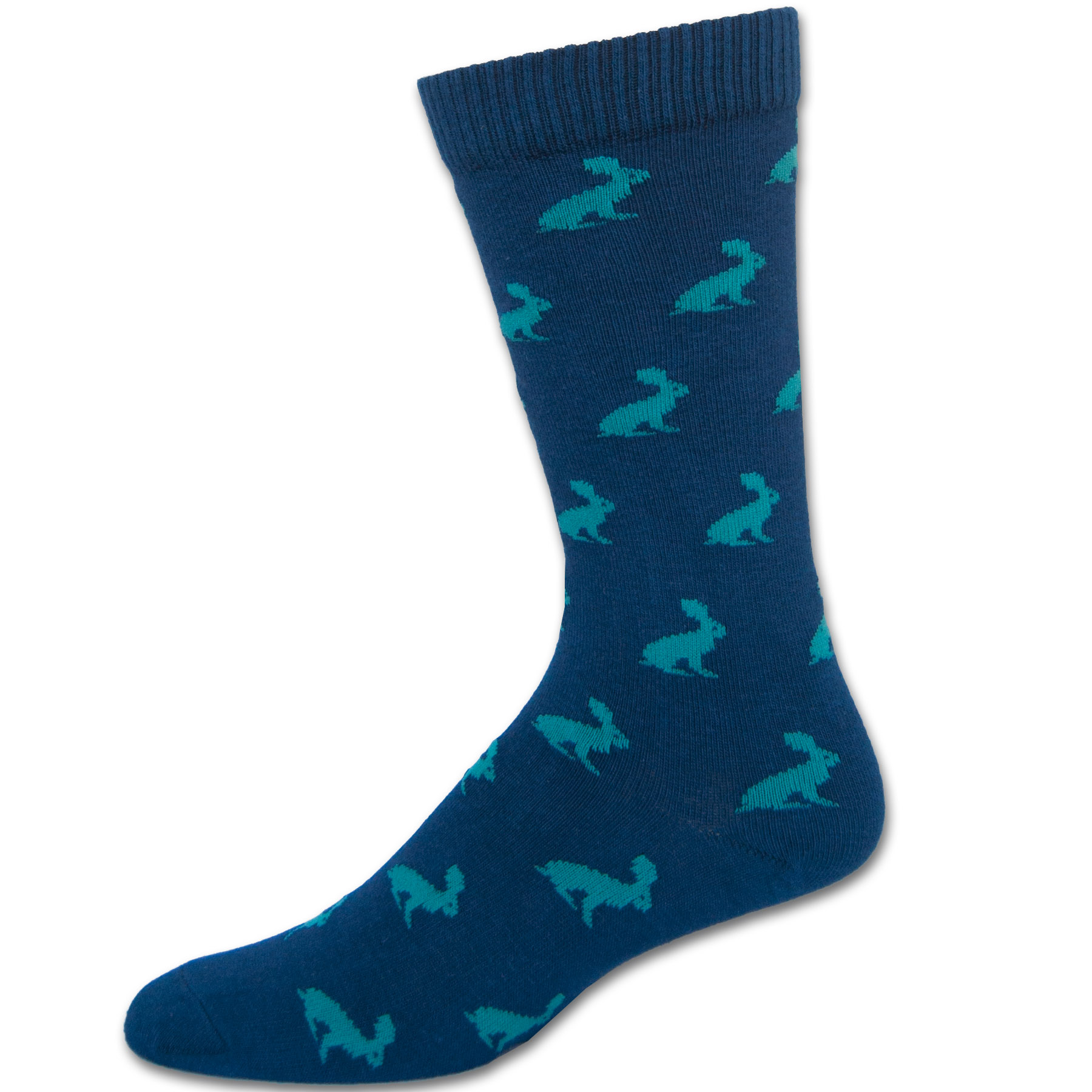 Customized socks are a great way to get people to sport your brand without needing to accommodate a variety of sizes. Socks also provide considerable surface area, so there's plenty of room to adorn them with brand elements such as a company logo, school mascot, or tagline. They can also be offered in your company's colors so that recipients are reminded of your brand every time they put them on.
Retro Shirts & Sweaters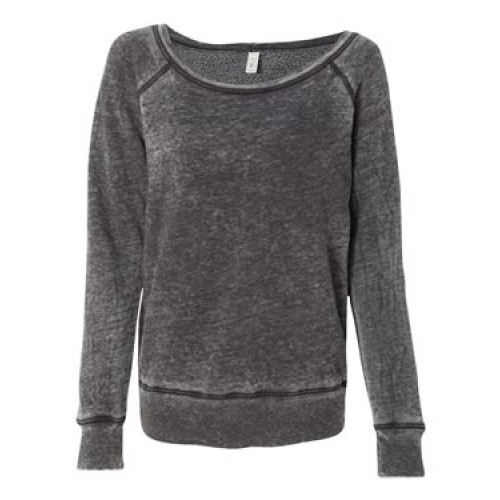 Shirts consistently top the list as a crowd favorite and is the top promotional product category for five consecutive years. One of the more popular trends to emerge in this category are retro-style shirts and sweaters – think baseball tees and slouchy, off-the-shoulder tops. Shorter fashion cycles have brought the vintage-inspired looks back in style, offering a sense of nostalgia and worn-in feel. To capitalize on this trend, avoid cotton tops, which tend to shrink, fade, and lose their shape. Opt for moisture-wicking tri-blends to ensure the top is long-lasting and comfortable.
HEALTH & BEAUTY
Lip Balm
Lip balm is a space-conscious giveaway guaranteed to fit into even the smallest of bags and pockets. Plus, it's one of those products that can be used multiple times over an extended period and is generally a safe option for most age groups. Lip balm is a great giveaway for trade shows, conferences, sporting events, or other events where they may be exposed to the elements or networking.
Hand Sanitizer
Hand sanitizer may be one of the less flashy giveaways. However, it's highly practical and something recipients are sure to use. Whether it's shaking hands at an event or using the shopping cart at the grocery store, everyone is exposed to bacteria. That's why branded hand sanitizer is an excellent giveaway for any use case. To help keep recipients healthy, opt for hand sanitizer that is easy to carry.
TECHNOLOGY
Webcam Cover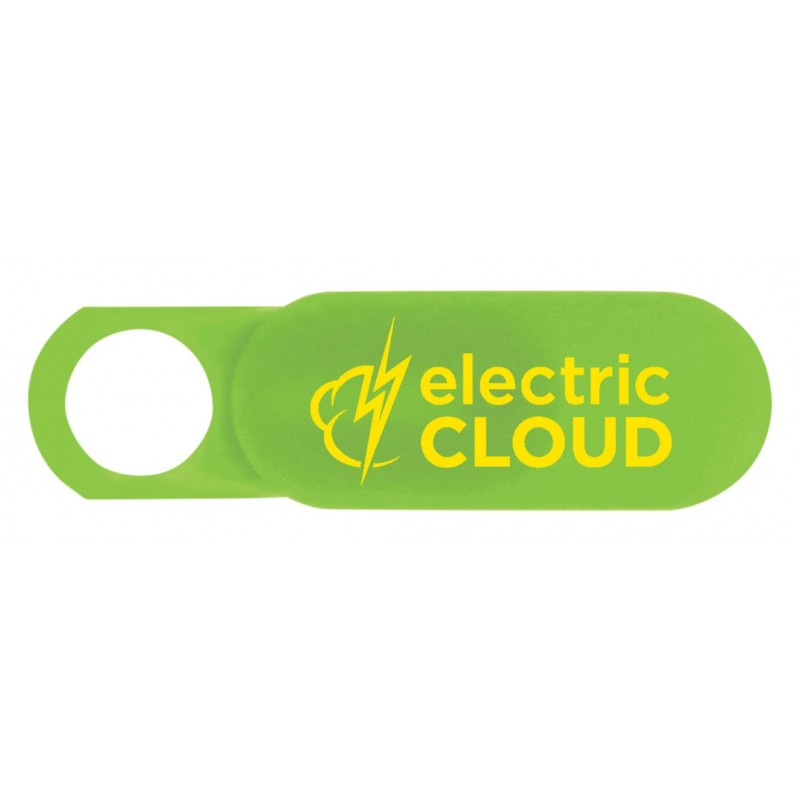 Give recipients the gift of privacy with webcam covers. This promotional product is a small, inexpensive, and highly practical giveaway that is relevant for anyone with a camera on their laptop or desktop computer. Plus, with the increased concerns around privacy and cybersecurity, recipients will be reminded that you're there for them every time they open up their computers.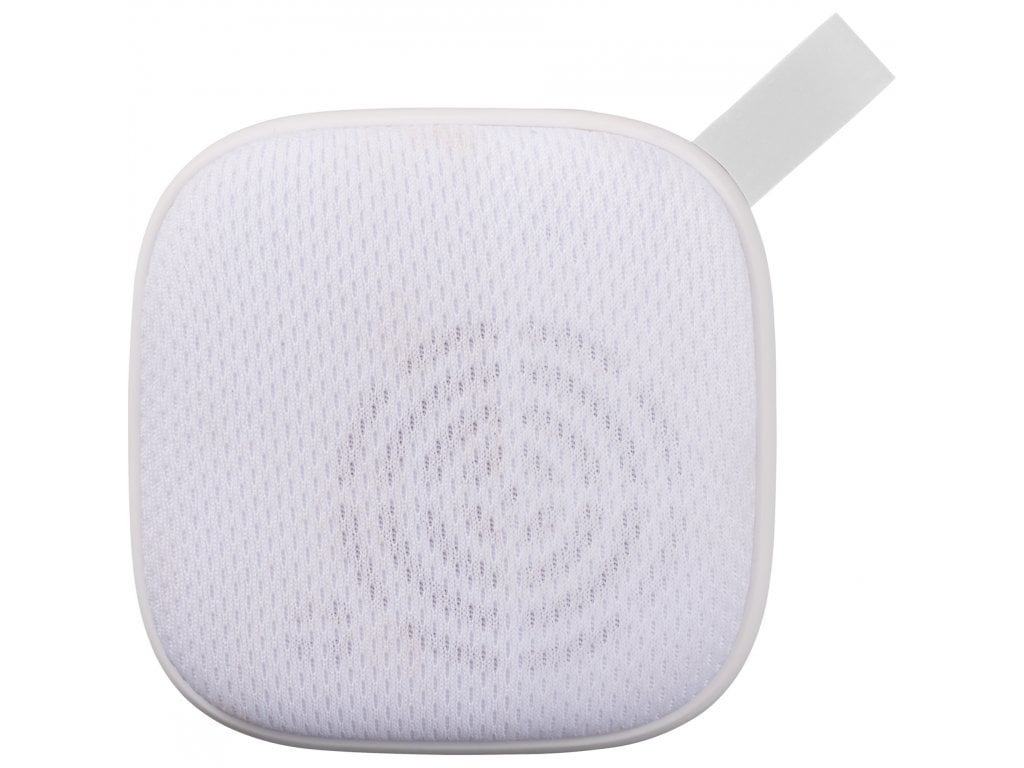 Portable Bluetooth Speaker
Portable Bluetooth speakers are one of the more popular giveaways across generations. This premium promotional product is available at a variety of price points and styles, so there's something to fit everyone. Portable Bluetooth speakers give recipients the ability to play music, stream a podcast, or even take a conference call without an outlet or a bunch of cords. The ideal speaker will have long battery life and be water-resistant.
DRINKWARE
Tumblers & Ramblers
Cabinet shelves in kitchens and company offices alike are often stocked full of branded coffee mugs and plastic water bottles. What isn't as common is high-quality drinkware that you reach for over and over again. Insulated ramblers and tumblers are a go-to in this category. They keep hot drinks hot, cold drinks cold, and are built to stand the test of time. Drinkware is another promotional product that offers ample surface area for your branding and comes in a variety of colors.
Reusable Straws
Reusable straws have become increasingly popular over the last few years. Companies like Starbucks and American Airlines started phasing out plastic straws in 2018, and major cities like Seattle completely banned them, with more cities pledging to follow their lead. Growing concerns about the environment and shifts towards more environmentally responsible products make reusable straws a crowd-pleasing giveaway. Look for straws that are made with dishwasher-safe materials like stainless steel. These are lightweight and easy to clean, making them extra appealing to eco-friendly consumers on the go.
TRAVEL
Backpack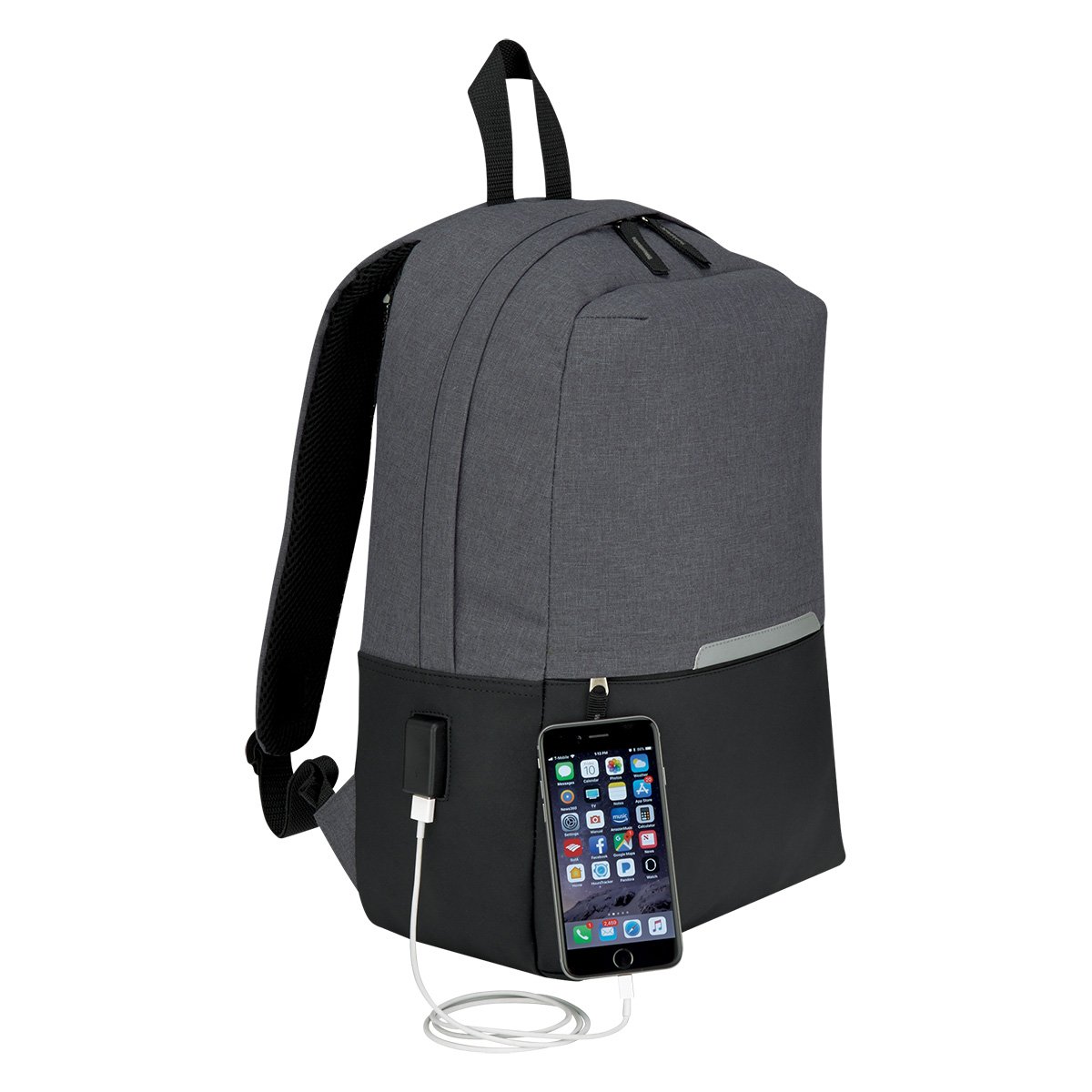 Backpacks are one of the most functional and broadly appealing promotional product giveaways you can offer. Backpacks provide the ultimate convenience to groups like students, working professionals, frequent travelers, and even your employees. The best options strike a balance between durability and aesthetic. Backpacks that have strong, yet visually appealing attaching and finishing stitches ensure your giveaway is long-lasting without compromising style.
Magnetic Phone Mount
Magnetic phone mounts are a popular tech-related option. These simple products make it easy to prop up cell phones using the air vent of a car and magnets, keeping drivers hands free on the road. Phone mounts are device agnostic, meaning they work with almost any type of phone and don't require a particular phone case or car setup. Be sure to look for options that have a strong magnet so even larger cell phones will stay in place. Recipients will thank you each time they get in the car.
At the end of the day, the best promotional products are useful, well made, and true to your brand. Follow these basic principles and your next branded giveaway is sure to be on trend and leave recipients saying wow.
About OrderMyGear
OrderMyGear is an eCommerce platform delivering clients the ability to create unique online stores with personalized apparel and gear for corporations, teams, and schools. Our solutions give businesses the advantage of cutting-edge technology to efficiently sell customized merchandise online. Through our integrations and partnerships with all major sporting brands and apparel designers, along with our custom website builder, we simplify the collection, customization, and distribution of products to the end consumer. With over 11 years in the technology industry, more than 2,500 clients and nearly a billion dollars in processed GMV, we consider ourselves to be the leading experts in customized group demand for eCommerce.
For more information, visit the OrderMyGear website here.
Media Contact: Hayley Bell | hayley@ordermygear.com | 214-396-2110