The holiday hustle is upon us folks and this can be either the happiest or the most stressful time of year if you're the one choosing what goes under the tree for the company party.
The good news is- it doesn't have to be stressful! Corporations handing out gifts are a universal way of expressing gratitude, strengthening bonds and expressing your interest in your colleagues efforts from the whole year! This time of year is a great opportunity to bestow emotional happiness on the community that works together each and every day.
Let's just think about the faces of your colleagues and their expressions when they open up that thoughtful something. It can actually be a psychological boost for those employees according to some psychologists.
A culture of giving around the holidays can make your team feel appreciated and that gratitude goes a long way for the way they feel about the company they give their all to each day. So now that the hunt is on- here are 5 quick wins to de-stressing the perfect gift for everyone no matter the budget!
1. For the $10-15 budget, drinkware is where it's at. Drinkware in general is such a universal category that it makes it easy for those trying to figure out how to pacify the tastes of everyone they're handing out a gift too. With people scurrying around to find the perfect thing-we know that everyone needs to drink something at some point in the day which makes this category the perfect playground for the holidays.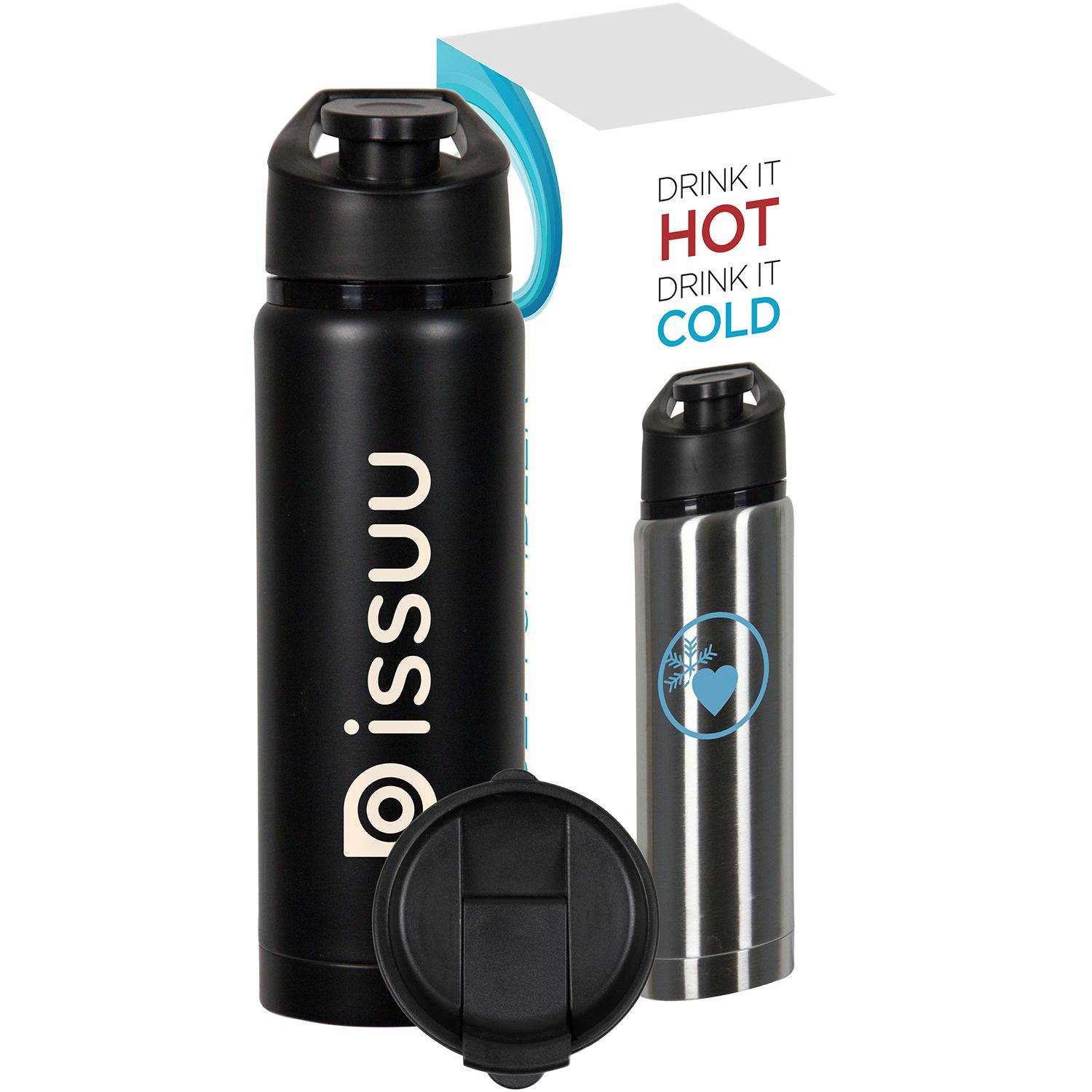 This category has actually come a long way. It's not just about the vessel itself- many pieces have multi-functional uses. But to keep it simple, my favorite in this category is the Gold Bond Item# DUET. It has a hot lid and a cold lid which is amazing for you as a buyer because you don't have to worry about who drinks hot stuff and who drinks cold stuff- let them decide! It also comes in a gift box already which is a great time saver if you're the one wrapping these goodies to go under the tree.
If you have a little extra moolah leftover, you can even put a stuffer inside the tumbler that can be things like candy, hot cocoa or mints!
2. When you have to make the most of a small budget. For a lot of folks it's tough to find the wow-factor for gifts when you're keeping to a strict, more conservative budget. A great way to up the perceived value is by building a kit! By this I mean take 3-5 smaller items and bundle them together to give an elevated presentation to your recipients. A lot of times they're noticing that you've put together a buffet of treats just for them and not really harping on the fact that you didn't crack into the savings account to do it.
An easy example of this could be something like the Gold Bond item#ODEK or the item#PWRPAK-PLATINUM. Add what you want and take out you don't- it's so easy to mix and match that you can't go wrong building your own!
3. For the ones on the go. Ogio bags have been around for a few years and for those who have gotten one before- switching it up can be a nice wave of change. My go-to suggestions would be either the NOMAD– which is an amazing matte black, sleek finish with a playground of pockets and safe places to keep your essentials when you're in the grind at work or play. If you're a more contemporary player- the RAMBLERPACK is a fun twist on a retail fav!
4. For the techies. Tech is tough because it's so unique to the user. But we can all agree that most have a phone. The item#3in1lanyard is a crowd fav at a killer price tag. Everyone has to charge their phone at some point and this is built for everyone! It can be used as a lanyard or keychain. Just take off the shell and the charger will swivel around to work for either an iPhone or an Android- so you're safe either way!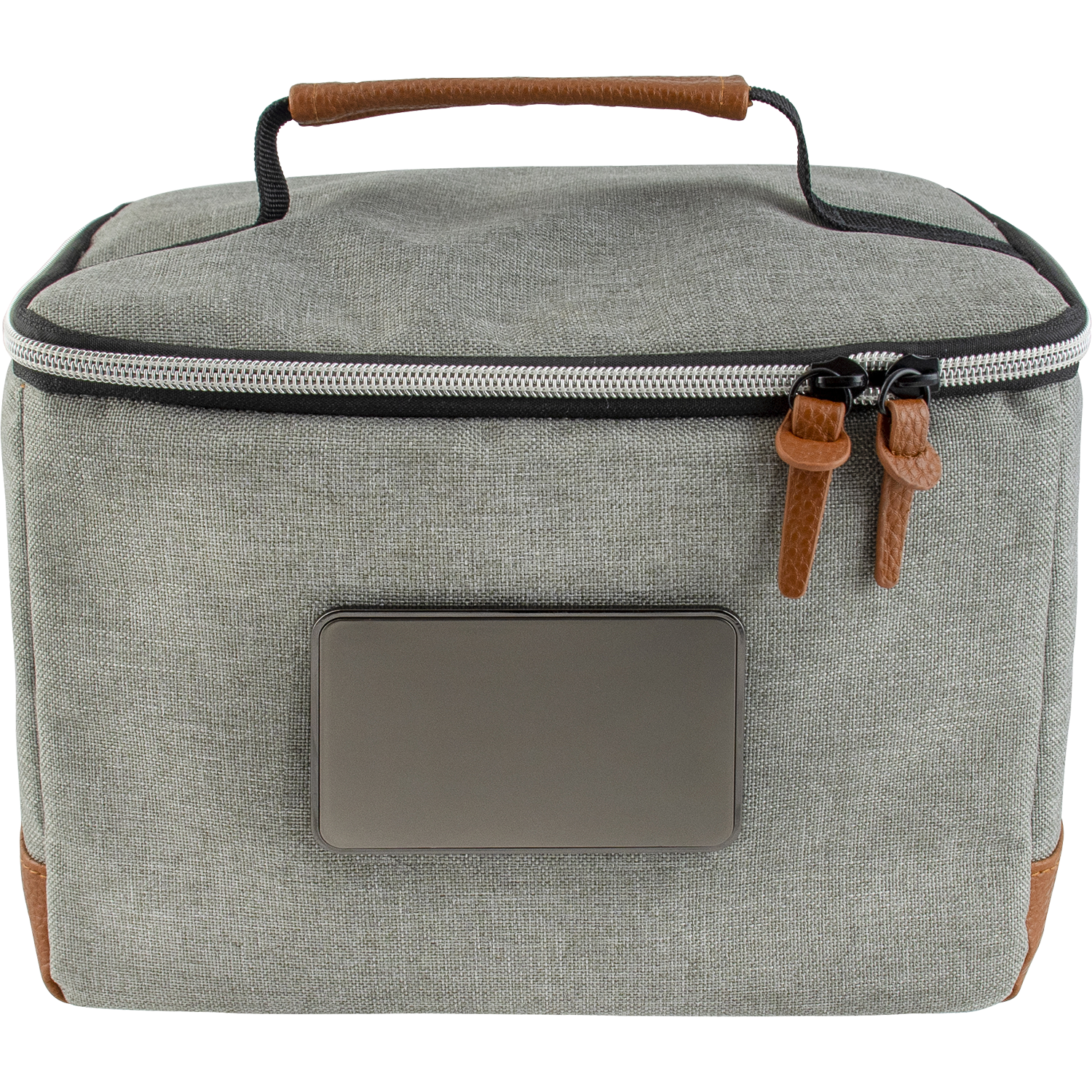 5. When you just aren't sure. If you're really in a tizzy about what to get my go-to recommendation is the item#MIDNIGHTRAMBLER. This bag is diversity at it's finest. It's got the trendy multi textures that make it a phenomenal universal fit for male or female, no matter what you do at work or home. It can be a lunch bag, toiletries kit, a baby bag on the go. You have a lot of versatility for your employees to use it how they want to and that makes a great gift.
No matter what your employees and colleagues are like, there are a variety of incredible options you can pick to really get them excited about company gifts this year!
About Britney Godsey
A snowboard and wakesurf junkie at heart, Britney Godsey is the VP of Sales for top 40 supplier Gold Bond Inc. After serving several years as a sales rep for Gold Bond, she's now developed a passion for advancing the promotional channel through education via social media. In addition to governing a 75+ man team, Britney is also a six sigma green belt which aids in her current mission is to develop a way to show the industry how Gold Bond can be an marketplace source for partnership and creativity, not simply a resource for promotional products.
About OrderMyGear
OrderMyGear is an eCommerce platform delivering clients the ability to create unique online stores with personalized apparel and gear for corporations, teams, and schools. Our solutions give businesses the advantage of cutting-edge technology to efficiently sell customized merchandise online. Through our integrations and partnerships with all major sporting brands and apparel designers, along with our custom website builder, we simplify the collection, customization, and distribution of products to the end consumer. With over 11 years in the technology industry, more than 2,500 clients and nearly a billion dollars in processed in GMV, we consider ourselves to be the leading experts in customized group demand for eCommerce.
For more information, visit the OrderMyGear website here.
Media Contact: Hayley Bell | hayley@ordermygear.com | 214-396-2110