OMG is thrilled to announce the launch of our redesigned online storefronts. Elevated with a sleek new look, these retail-like stores are packed with new features—from the ability to run stores without a deadline to creating subcategories to improve navigation. Unlock new opportunities for growth, drive sales with enhanced features, and provide the flexibility needed to support new types of programs and stores for your customers.
Accommodate any customer with a single online store platform.
Create modern, personalized buying experiences.
Unlock new sales opportunities and revenue potential.
In a market where online stores are key to business growth and success, OMG is the trusted partner for distributors, decorators, and dealers. Read on to see the data that informed our storefront redesign, three key strategies to unlock success, and sample stores to help spark inspiration.
Why Online Stores?
It's been clear for years that adopting an online strategy is essential for businesses to retain and attain new customers. Last year, the pandemic accelerated an already-growing consumer trend,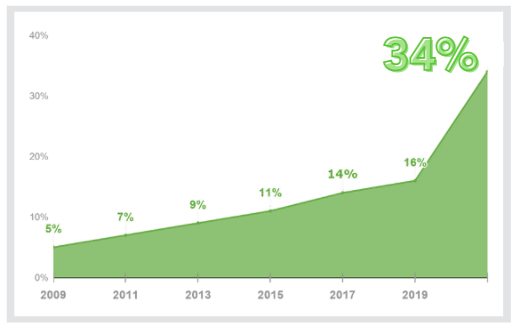 with McKinsey reporting eCommerce sales skyrocketing to an impressive 10 years growth in just 3 months in 2020.
The digital transformation continues as consumers discover new ways to interact with companies that they may not have considered pre-pandemic. This year alone, eCommerce sales in the US are expected to grow an impressive 18% (eMarketer), with 61% of consumers expecting to spend more time online this year than they did prior to 2020 (Salesforce).

With the undeniable shift towards digital, it's crucial that businesses maximize their online presence to meet and exceed customer expectations. Whether your goal is to expand into new markets, win new business, increase customer spend, or meet the demands of today's consumers – online stores offer a modern, flexible solution to help you succeed.
3 PILLARS FOR ONLINE STORE SUCCESS
SKIP TO:
Create Branded Experiences
First impressions are everything. 53% of online shoppers believe that retailers who personalize the online shopping experience provide a valuable service (Invesp). The right branding elevates your consumers' buying experience, giving you the opportunity to build trust and strengthen loyalty. Whether you work with companies, organizations, Teams, or a combination, it's important that their online store matches the look and feel of their own branding from start to finish.
OMG online stores make it easy for you to deliver an on-brand experience for any client with a variety of key features, including:
Custom Banners

– Provide consumers with visually appealing, high-end experiences with branded banners on your storefront.

Custom Domains

[coming soon] – Reinforce your customer's brand identity by using a domain that reflects their brand vs. the default itemorder.com domain.

White Label

– Create premium brand experiences that improve brand recognition and ensure consistency across all consumer touchpoints.
☝ The Takeaway: Elevate the online shopping experience with professional, fully branded storefronts that keep your customers coming back again and again.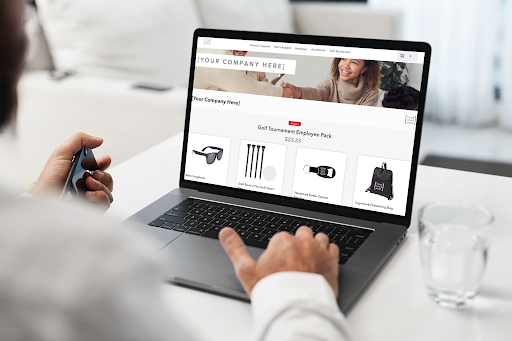 Simplify Navigation
Simplicity is key. 50% of potential sales are lost because users can't find the right information on a website (Forrester Research). Clean navigation and design make it easier for consumers to find the products they're looking for and discover new items. If consumers aren't able to intuitively navigate your website, they could abandon shopping altogether.
Avoid losing potential sales by providing a simplified way for consumers to shop your products with OMG features, including:
Categories

& Subcategories – Organize products intuitively on the storefront, making it simple for consumers to find and discover products.

Breadcrumbs

– Improve your consumers' site navigation experience by making it easy for them to maintain location awareness while shopping products.

Recommended Products

– Display top-selling products at checkout to inspire last-minute purchases with popular products.
☝ The Takeaway: Enhance the buying experience by allowing customers to find the products they're looking for, browse relevant categories, and discover new items.
Boost Sales & Revenue
Maximize profitability by offering a wide selection of products in an intuitive way. Providing clear product categories and bundles allows consumers to have a friction-free experience that avoids decision paralysis. As a bonus, making it easy for consumers to purchase more products they love will also support you in meeting product minimums and keeping costs low.
OMG makes it easy to provide online stores to any client and do it profitably. Here are a few key features to make it possible:
Stores without Deadlines – Run stores with or without a deadline, allowing you to launch year-round and limited-time-only stores – all from the same platform.

Mobile-Optimized – Place orders from any device, anywhere, any time with mobile-friendly storefronts – increasing your pool of potential customers.
Minimum Quantities – Increase order size and meet supplier minimums by specifying the lowest number of units a customer must purchase.
Product Bundles – Offer a specially-curated group of products at a slightly discounted rate to reach minimums and encourage higher sales.
☝ The Takeaway: Create more revenue opportunities and protect profit margins by offering a wide range of products, and encouraging consumer purchases.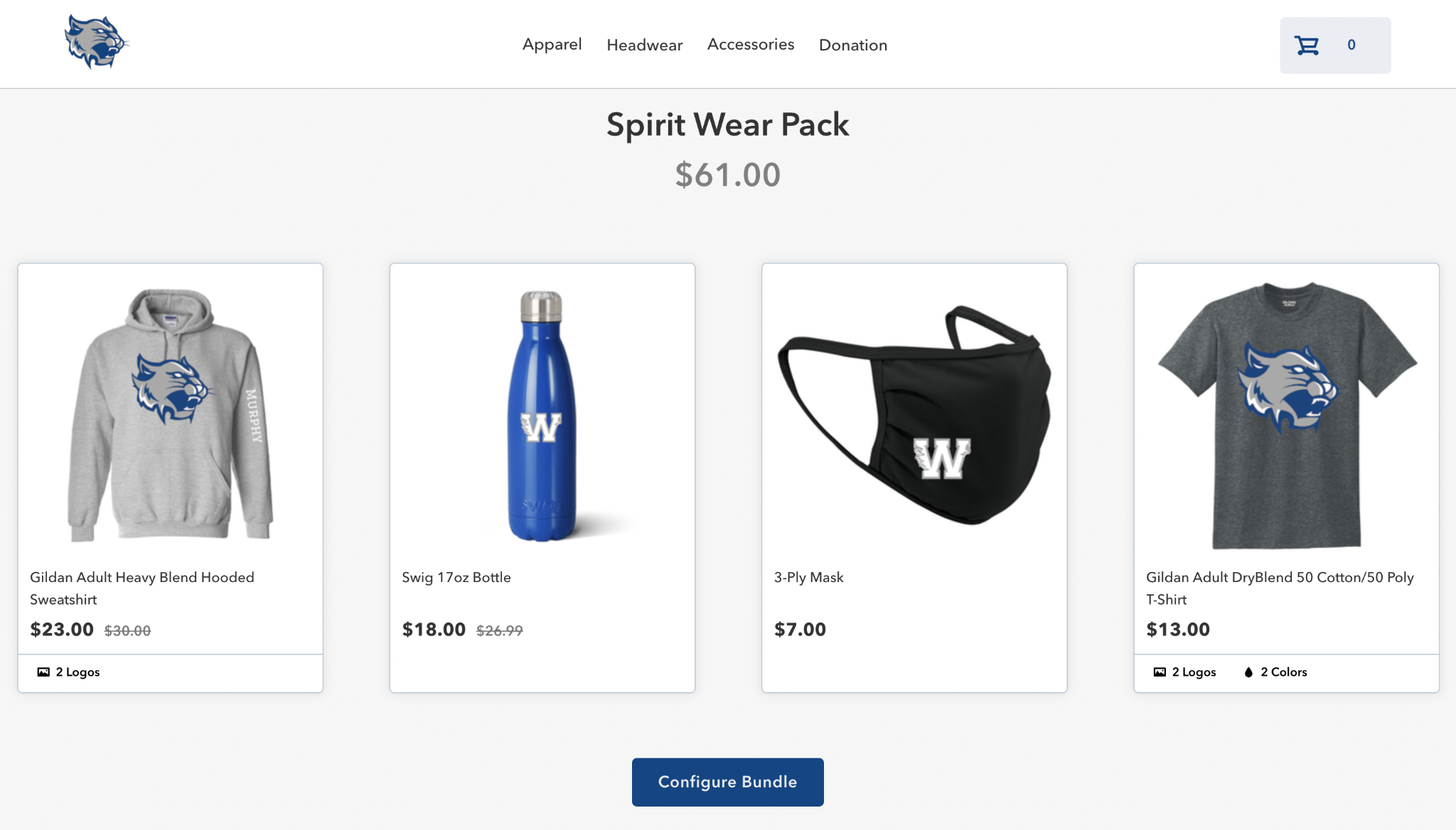 Types of Stores
Flexibility is key when it comes to online stores and with OMG, the opportunities are endless. Choose from a variety of solutions that cater to any customer – big or small, including:
Company Stores

– Expand your reach and serve more industries seamlessly with one platform. From healthcare to finance and beyond, service a wide range of companies – big and small.

Pop-up Stores

– Drive urgency with a limited-time-only solution, packed with branded apparel and merchandise that perfectly suit your customers.

Fundraising Stores

– Quickly launch online stores with powerful branding and fundraising features that make it simple to spread the word and collect funds.

Team Stores

– Simplify the ordering process and eliminate the headache of manual tasks, from athletes ordering uniforms to fans stocking up on spirit wear.
Sample Stores
Check out these sample stores for inspiration on the variety of storefronts you can create using the OMG platform.
Log in to your OMG account to get started, or reach out to our Team for a demo to see if OMG is the right partner for you.
About OrderMyGear
OrderMyGear (OMG) is an industry-leading sales tool, empowering distributors, decorators, and dealers to create sleek, retail-like online stores for every customer – big or small. Since 2008, OMG has been on a mission to simplify the process of selling branded products and apparel to groups and improve the ordering experience. With easy-to-use tools and unmatched support, the OMG platform powers online stores for over 3,500 clients generating more than $1.5 billion in online sales. Learn more at www.ordermygear.com.
Media Contact: Lauren Seip | lauren.seip@ordermygear.com | 281-756-7915