If you've met OMG at a trade show, spoken to an OMG rep, or recently joined our Team, chances are high that you've spoken to an OMG'er on our Revenue Team. The OMG Revenue Team focuses on empowering distributors, dealers, and decorators to find answers and determine if OMG is the right fit for their business. For those that decide it is, the Revenue Team also takes the lead on assisting businesses in implementing their shiny new technology, training and onboarding employees who will use the platform, and familiarizing clients with online store best practices to set up for success.
Joshua Sawyer, OMG'er #132
Started with OMG: January 2020
Current Position at OMG: Sales Development Representative
About the Position: Here at OrderMyGear I am an SDR and my job is to prospect new clients. Then, reach out to those prospects and start a conversation about OrderMyGear and see if they are a good fit for our platform!
Finding OMG: I found out about OrderMyGear through a current employee, Sander Bryan!
Favorite Part of OMG Office: It feels very homey and allows me to feel more comfortable while I work.
Favorite Hobbies: I love golfing on the weekends and hanging out with my friends at happy hour. Also a big fan of watching any and all sports. I actually played college baseball for the University of Texas for 5 years, then was drafted by the Chicago Cubs in 2018 where I played 2 seasons on minor league baseball before retiring in 2019.
The #1 Thing Prospective OMG'ers should know: The company is growing super fast so be ready for change and be open to new ideas!
Hunter Mason, OMG'er #130
Started with OMG: January 2020
Current Position at OMG: Sales Executive
About the Position: I enable promotional product distributors and team dealers with the ability to deliver customized eCommerce solutions to their customers, directly based on their individual needs. By consulting and training our clients, I am able to deliver solutions to them that directly affects their business in the short-term while providing a platform that acts as a long-term revenue multiplier.
Finding OMG: One of my mentors recommended me to OrderMyGear and introduced me to a few team members resulting in an invitation to the Sales Open House event. At that event, I was able to meet with a number of current employees who spoke nothing but praise for the company, ultimately resulting in my desire to become part of the Team.
What Makes OMG Different: The culture – during the interview, onboarding, and day-to-day, each and every member of the OMG team exudes respect, camaraderie, and a team mentality. Once I came onboard it truly came to the forefront of my day as whenever I asked for help or advice on something the entire team was present and willing to help in any way they could, from the account Teams all the way up to the executive Team.
3 Fun Facts:
I'm a big fan of mobile coupons
I'm a World Champion (Wednesday night Dallas-area) Kickball Pitcher
I can sing "I'll make a man out of you" from Mulan by heart.
The #1 Thing Prospective OMG'ers should know: The OrderMyGear Team is a family and we are "All In" to achieve our goals as individual teams and as a company. When applying to OrderMyGear I would say it is important to know that everybody brings their "A game" each day, and if they become part of the OMG family, that is what is expected.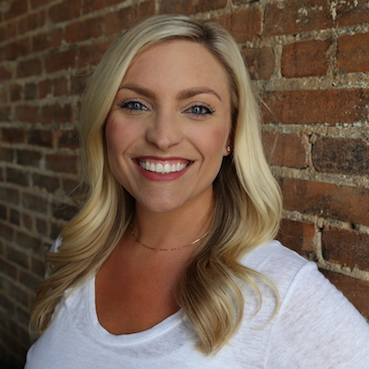 Britney Mueller, OMG'er #12
Started with OMG: June 2015
Current Position at OMG: JumpStart Manager
About the Position: I manage the JumpStart Team who is responsible for training and onboarding all new users of our platform.
Finding OMG: OMG's previous investors are friends of mine and spoke very highly of the company. I also had a couple friends who worked here who told me the same thing. Once I met the crew, I knew I needed to work here!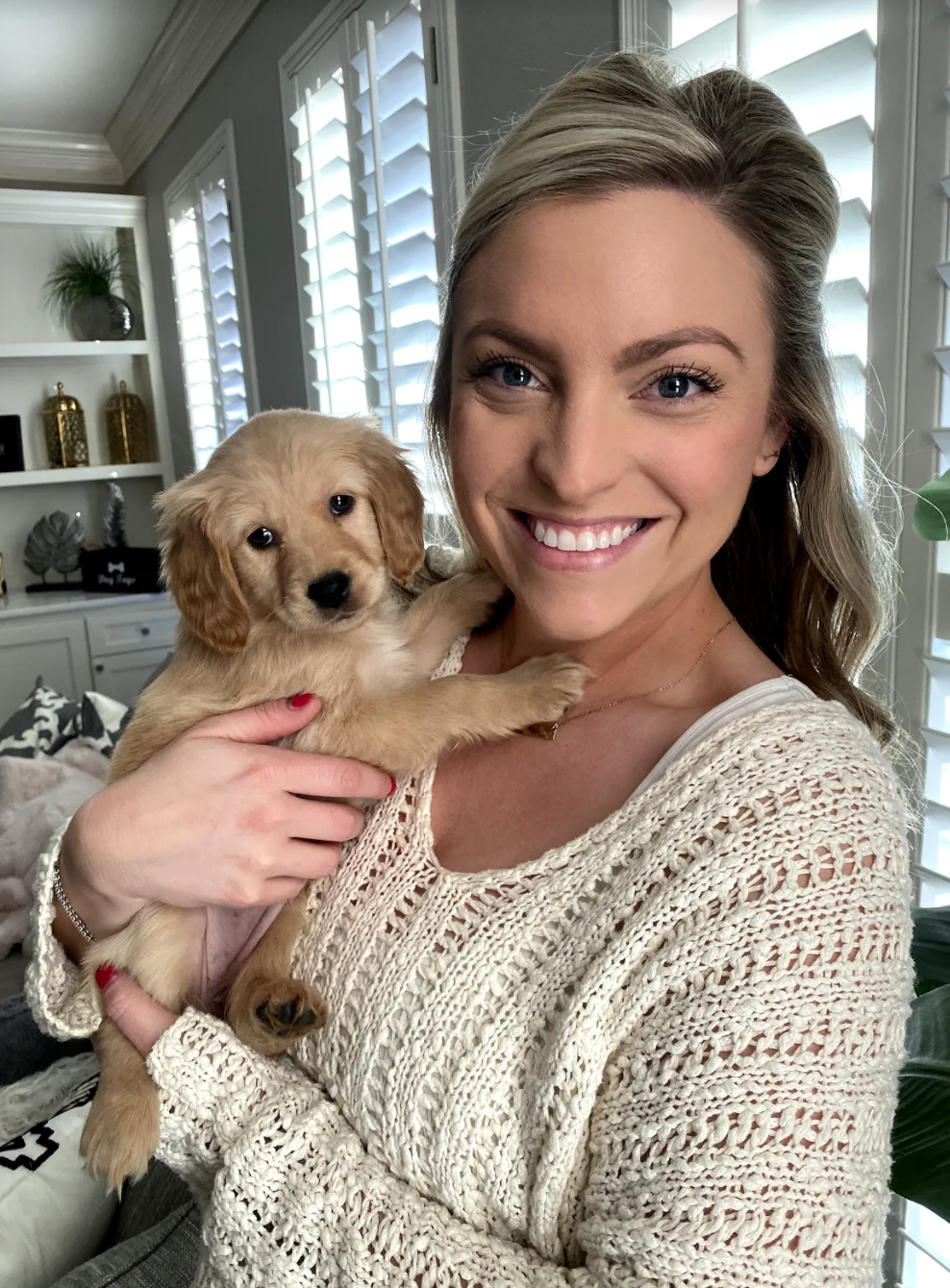 What Makes OMG Different: My favorite thing about OrderMyGear is that I get to work with some of the most incredible people I've ever met. I genuinely look forward to coming into the office every day.
Favorite Part of OMG Office: We're conveniently located within walking distance to Deep Ellum. Most afternoons you'll find a big group of OMG'ers over that way. Our rooftop patio is a great zen zone, too.
Favorite OMG Offsite Event: Do I have to choose only 1!? I love our day out at the Rangers ballpark.
3 Fun Facts:
I have 2 degrees (if one in comedy counts)
I can do an air horn and baby cry impersonation
I geek out on putting processes in place 🙂
The #1 Thing Prospective OMG'ers should know: OrderMyGear does a really great job of ensuring that hard work is recognized. It's one of my favorite things about working here 🙂
About OrderMyGear
OrderMyGear is an eCommerce platform delivering clients the ability to create unique online stores with personalized apparel and gear for corporations, teams, and schools. Our solutions give businesses the advantage of cutting-edge technology to efficiently sell customized merchandise online. Through our integrations and partnerships with all major sporting brands and apparel designers, along with our custom website builder, we simplify the collection, customization, and distribution of products to the end consumer. With over 11 years in the technology industry, more than 2,500 clients and nearly a billion dollars in processed GMV, we consider ourselves to be the leading experts in customized group demand for eCommerce.
For more information, visit the OrderMyGear website here.
Media Contact: Hayley Bell | hayley@ordermygear.com | 214-396-2110