Meet Kate, OrderMyGear's Sales Development Representative (SDR) Manager. If you're reading this post, and have an interest in a sales position, well, Kate was just like you a few years ago!
A little history on Kate. Earning her degree in Psychology from Boston College, Kate moved to Dallas to begin her first corporate job at OMG in 2018. In only a few months, Kate moved from an SDR position to senior SDR, mainly working with enterprise-targeted accounts. From there, her career skyrocketed, being promoted to Sales Executive. Several months later, she moved into a Senior Sales Executive role, targeting key direct brand opportunities. Kate was in that position for roughly 10 months before she was promoted to the SDR Manager position.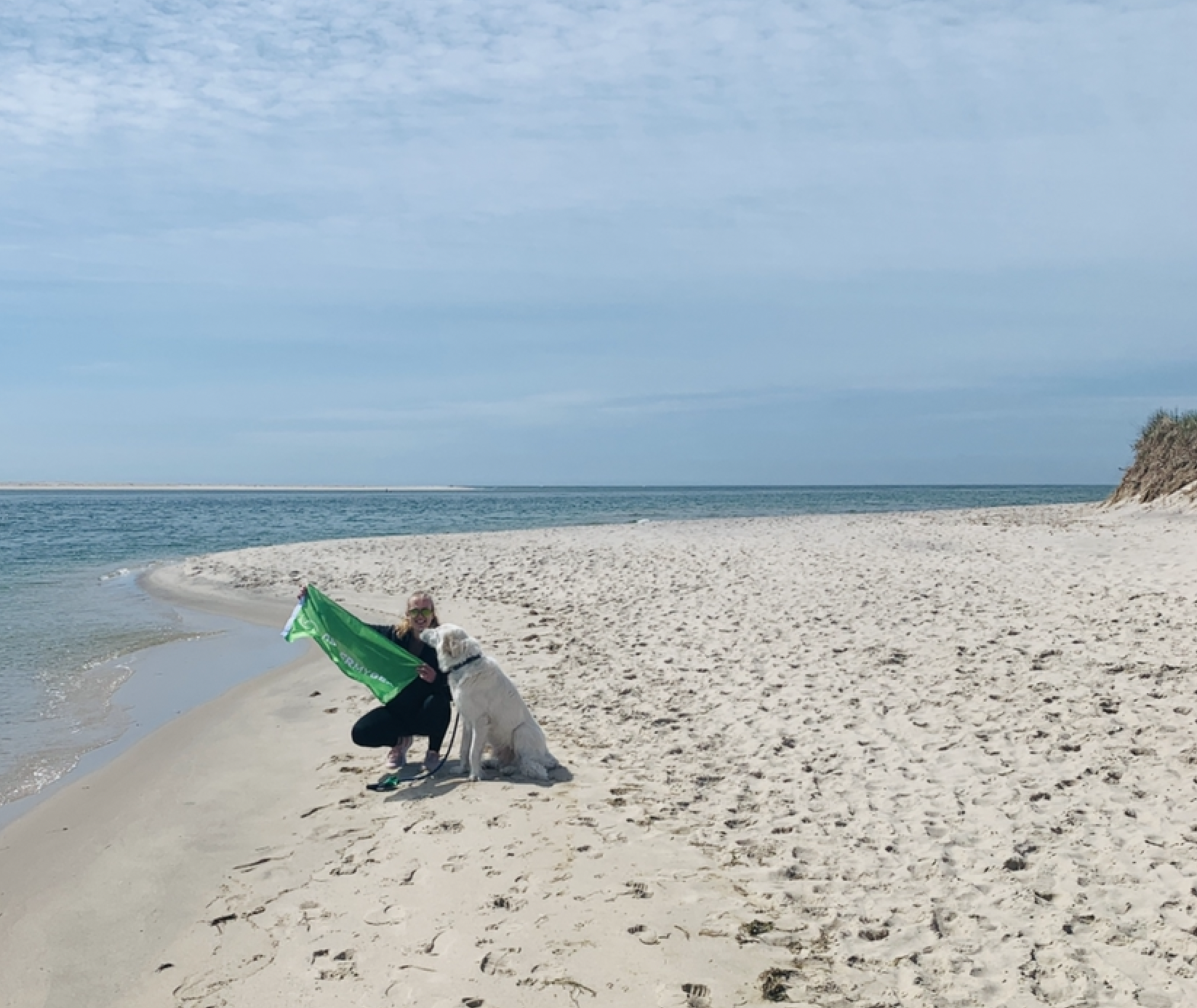 Kate repping her OMG pride from her hometown, Cape Cod, MA, with her fur-baby, Leo.
Kate's career at OMG is a prime example of the possibilities for everyone on the Sales Team. All it takes is hard work, a drive for building lasting relationships, and that "Teamwork makes the dream work" mindset.
Here's her advice on what it takes to move forward in a Sales position, and why OMG could be the perfect fit for your career path:
How do you know if an SDR role is the right fit? 
I think the best sales professionals are those who are naturally curious and have a competitive drive. When you graduate from college, it's OK if you don't have it all figured out. An SDR role is a launchpad for a sales career, and from there, you can learn about the company, how the clients operate, and how to effectively close new business.
Why is OMG's Sales Team different from other sales positions? 
I've learned so much since starting my career at OMG. For a recent graduate looking for a career in sales, OMG is the perfect opportunity to learn new skills from talented professionals and the leadership Team. We heavily invest in our employees through training development and open up countless opportunities to grow in a fun, quick-paced environment.
What should newly-hired SDRs do on day 1? 
I believe it's incredibly important to build relationships in the office and network with coworkers and executives who want to see you succeed. It's just about stepping up to the plate and putting yourself in that spot.
What's your main initiative as an SDR Manager? 
Right now, I oversee six SDRs. The whole point of this role is to find talented individuals who have a drive and to help them develop into confident sales professionals who can use these skills to move up the ladder. My success is defined by the SDRs who are successfully promoted into higher roles within the sales organization.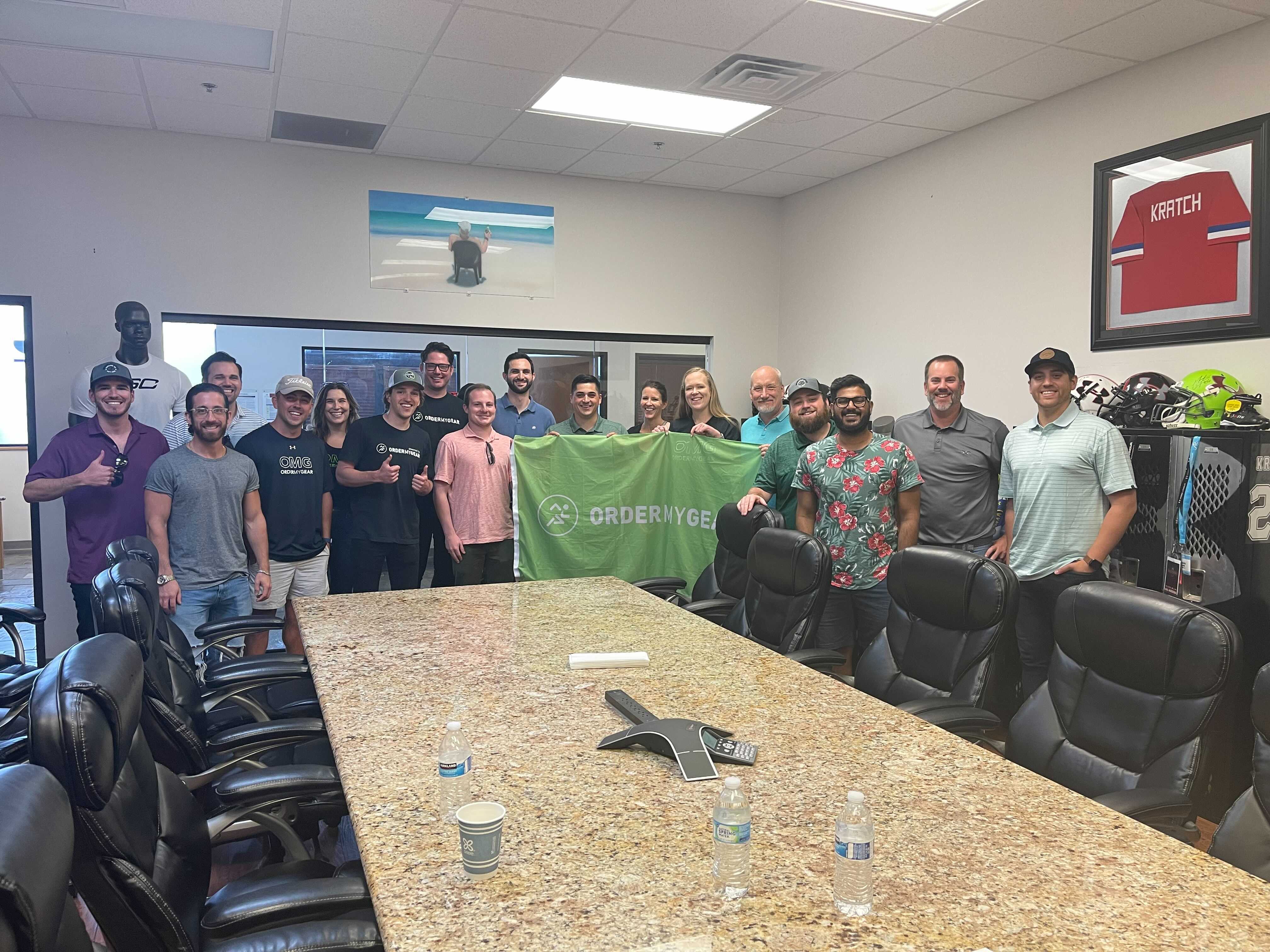 The OMG Sales Team during a recent visit to a client's office in Fort Worth, TX
What's so exciting about working at OMG right now? 
Specifically, on the sales side of things, we are starting to truly specialize our organization and expand our enterprise sales business. This is an exciting challenge for new hires to witness firsthand and learn key skills as they grow in their careers. Then, as a company, we are advancing our platform as fast as we can, and with that, we'll always be challenged to sell new features. The more we grow, the more opportunities to take advantage of.
Interested in joining the OMG Sales Team? You can play a pivotal role in this rapidly changing industry as we scale our platform and improve the eCommerce experience for our clients and their customers! Apply today.
About OrderMyGear
OrderMyGear (OMG) is an industry-leading sales tool, empowering distributors, decorators, and dealers to create sleek, retail-like online stores for every customer – big or small. Since 2008, OMG has been on a mission to simplify the process of selling branded products and apparel to groups and improve the ordering experience. With easy-to-use tools and unmatched support, the OMG platform powers online stores for over 3,500 clients generating more than $1.5 billion in online sales. Learn more at www.ordermygear.com.
Media Contact: Lauren Seip | lauren.seip@ordermygear.com | 281-756-7915