The idea was simple. Print a logo on a t-shirt, launch an online store to sell the shirt, and make a donation to the business or organization for every shirt sold. The result has been nothing short of inspiring.
With many small businesses and local organizations still reeling from the impact of the COVID-19 pandemic, the Community Tee Project has provided a lifeline for those in need. Dealers, distributors, and decorators across the country have stepped up to connect their communities and provide support. To date, the Community Tee Project has raised more than $125,000 for local businesses across the nation.
Just like the businesses showcased in Part 1, dealers, distributors, and decorators continue to step up to the plate. Here are a few more highlights of how OMG clients used the Community Tee Project to make a difference in their own backyard.
Mojo on Broadway – Ohio
Planning and executing the Community Tee Project felt like a shot in the dark for Bill Chaffin and his Team at Mojo on Broadway. They hadn't done anything like it before and weren't sure if it would even work.
Bill started off by posting about the Project on Facebook, inviting local businesses to connect with him to get involved. He then went door-to-door to connect with businesses on a personal level and offer support.
Bill wants Mojo on Broadway to be known for providing high-quality products, so he selected a soft, tri-blend shirt for the Project. The goal? Maximize funds raised for each of the participating businesses by providing a quality shirt customers would feel comfortable paying $25 for.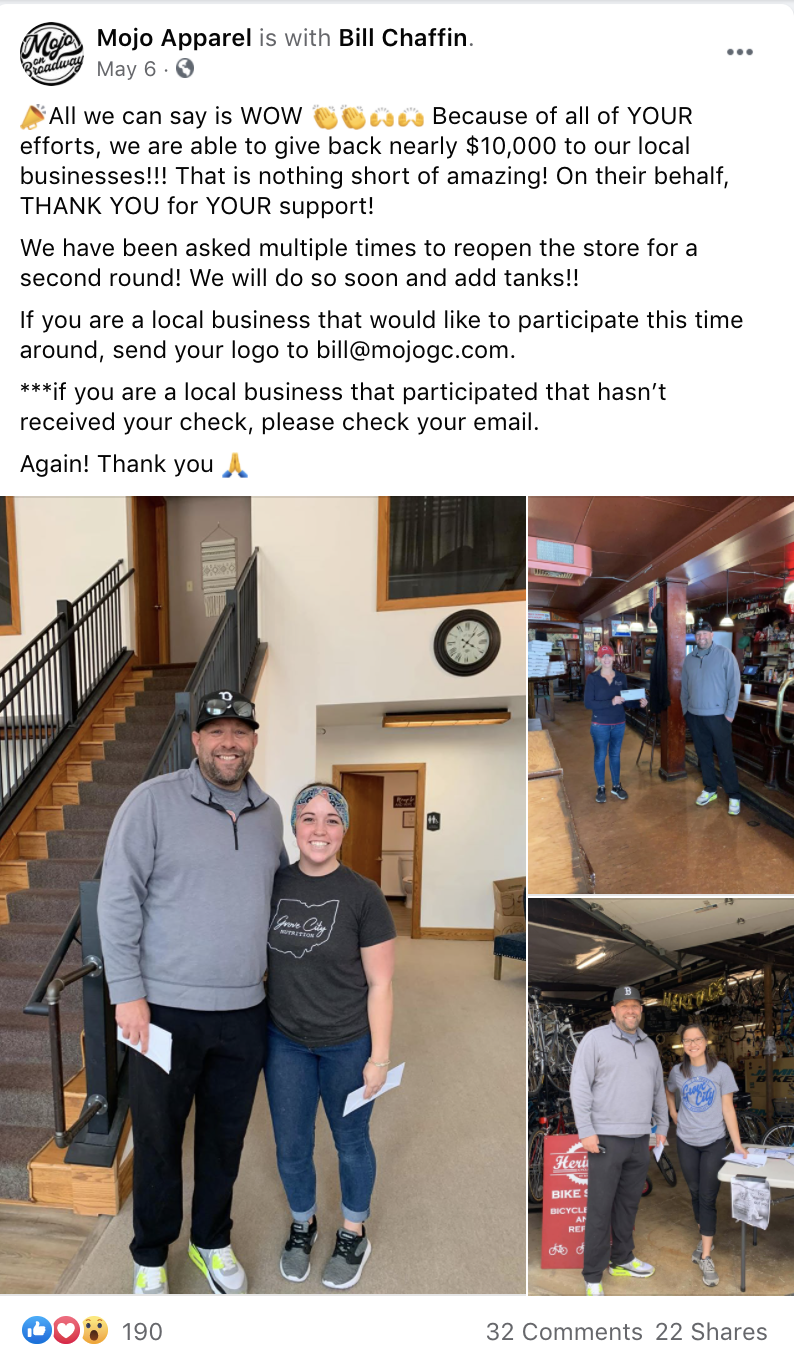 As soon as the first store went live, local businesses and community members shared and reshared it across social media. The store was so successful that Bill decided to run a second store, where he included more businesses and expanded the product selection to include a tank top option.
By the end of the project, the Mojo on Broadway Team was able to donate nearly $10,000 to local businesses. They even grew their customer base, acquiring new accounts interested in working with them on other initiatives.
Worldwide Sport Supply – New York
New York is one of the places hit hardest by the COVID-19 pandemic, so TJ Ciaravino, owner of Worldwide Sport Supply, jumped on the chance to host the Community Tee Project for his community. "There was overwhelming support and everyone helped promote the store," TJ recalled. "It's been such a fun project with the opportunity to make new customers and help out the community."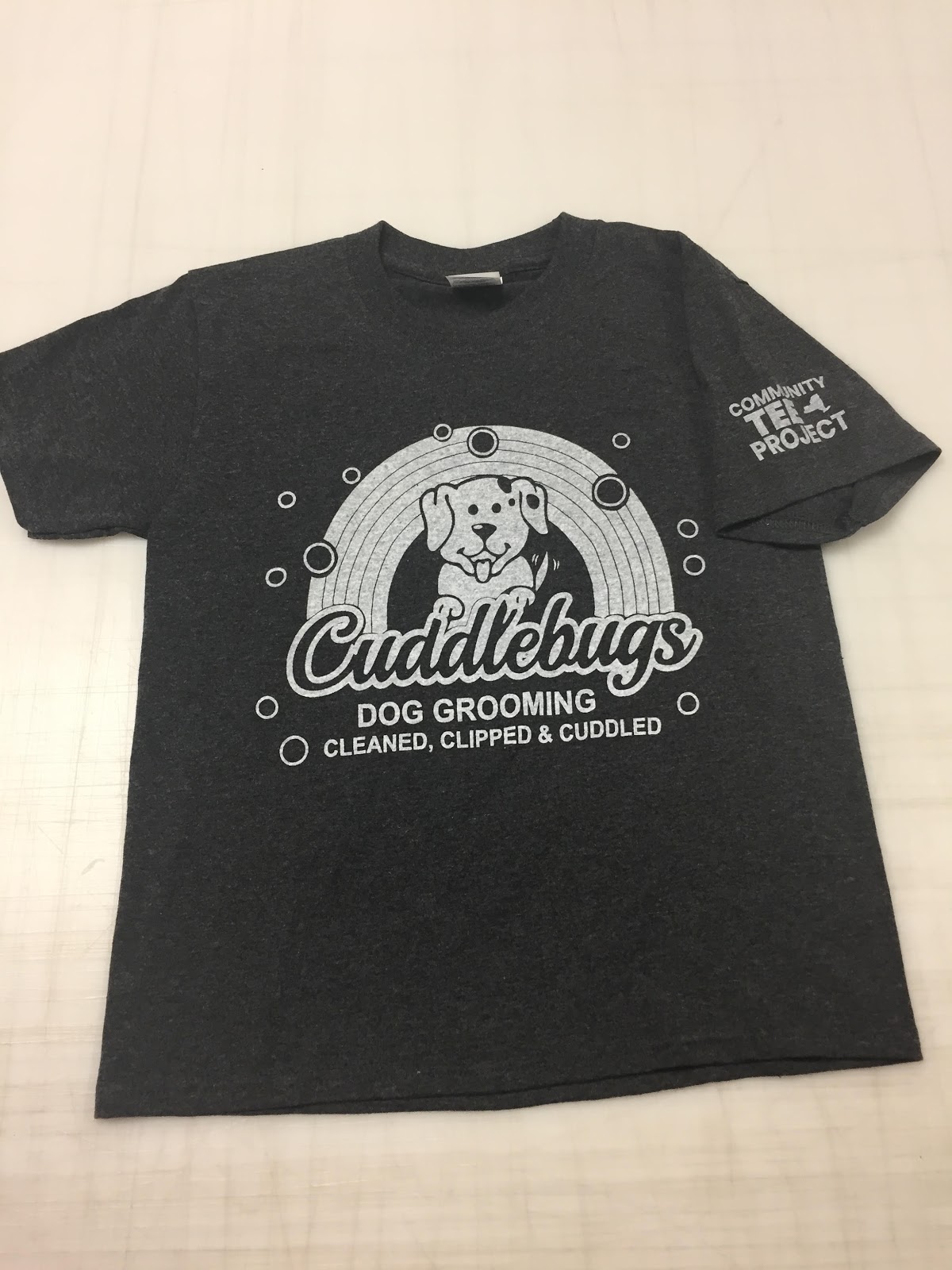 Local businesses were excited about the creative idea. More than 100 participated in the program, which leveraged social media as the primary driver to promote the initiative across the community.
"[The Community Tee Project] is really helping us maintain our business when revenue isn't what it normally is," commented Jenna Moore of Jam Fitness, a boutique fitness studio that participated in the initiative.
"It has given us such a boost in morale," commented Sherette Parker, owner of Salon Trend, who chose to donate their funds to the non-profit, New York Bully Crew.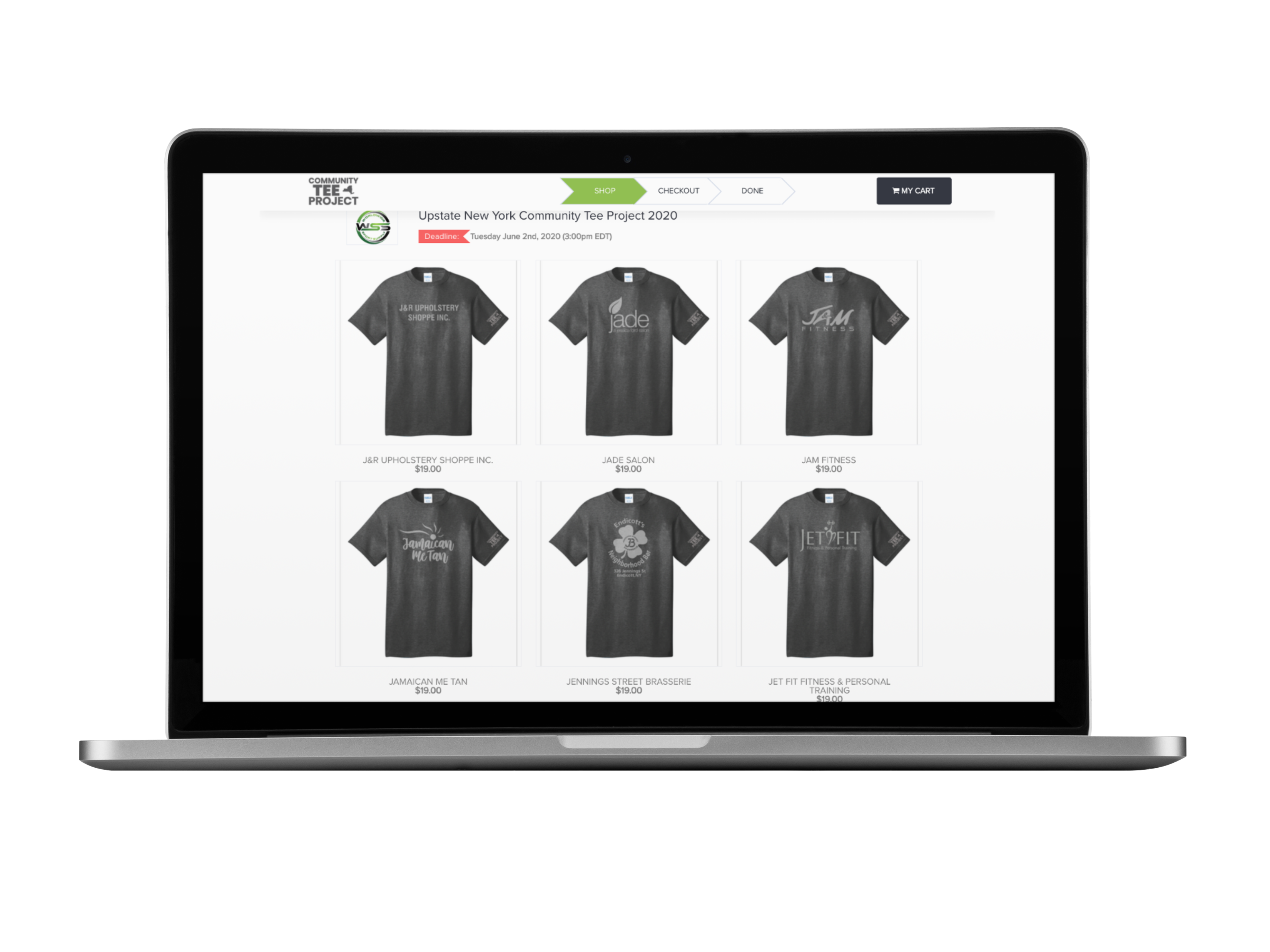 "The momentum on this has been fantastic, and we are excited to be able to give back to the community," TJ commented.
The Community Tee Project continues to grow. Stay tuned for Part III of this series to learn what other dealers, distributors, and decorators are accomplishing with the Community Tee Project.
About OrderMyGear
OrderMyGear is an industry-leading sales tool, empowering dealers, distributors, decorators, and brands to create custom online pop-up stores to sell branded products and apparel. Since 2008, OMG has been on a mission to simplify the process of selling customized merchandise to groups and improve the ordering experience. With easy-to-use tools, comprehensive reporting, and unmatched support, the OMG platform powers online stores for over 3,000 clients generating more than $1 billion in online sales. Learn more at www.ordermygear.com.
Media Contact: Hayley Bell | hayley@ordermygear.com | 214-396-2110