Adapting to the new normal is a concept we've likely all heard repeatedly throughout the first half of the year. And for good reason! The challenges businesses have faced over the last few months have sparked much-needed innovation and accelerated change across many industries and markets.
Businesses are evolving – they're implementing technology, seizing new opportunities, renewing their focus on customers and community, and thinking outside the box.
And the OMG Team is here to help! That's why we've compiled a list of 10 strategies to boost sales during uncertain times so you can go beyond "business as usual" and take your business to the next level.
Offer Online Stores
Offering online store solutions is more important now than ever before. In addition to limiting in-person contact, online stores allow for increased reach, personalized experiences for customers, and more simple order management. Online stores provide a simple and scalable way to connect with customers and prepare your business for success in the new market.
Reduce or Eliminate Inventory
Protect your financial interests by using online stores and pre-orders to gauge the exact amounts of inventory that need to be ordered. One of the biggest and most overlooked benefits of online pop-up stores is that orders can be placed and paid for upfront, which improves cash flow and prevents inventory issues.
Provide Clear and Consistent Messaging
Ensure communication with customers and end consumers is consistent across channels to ensure you effectively manage expectations and create positive customer experiences. Be upfront about your policies around returns and cancellations. Adjust your marketing messaging to reflect the new reality while expressing optimism about what's ahead.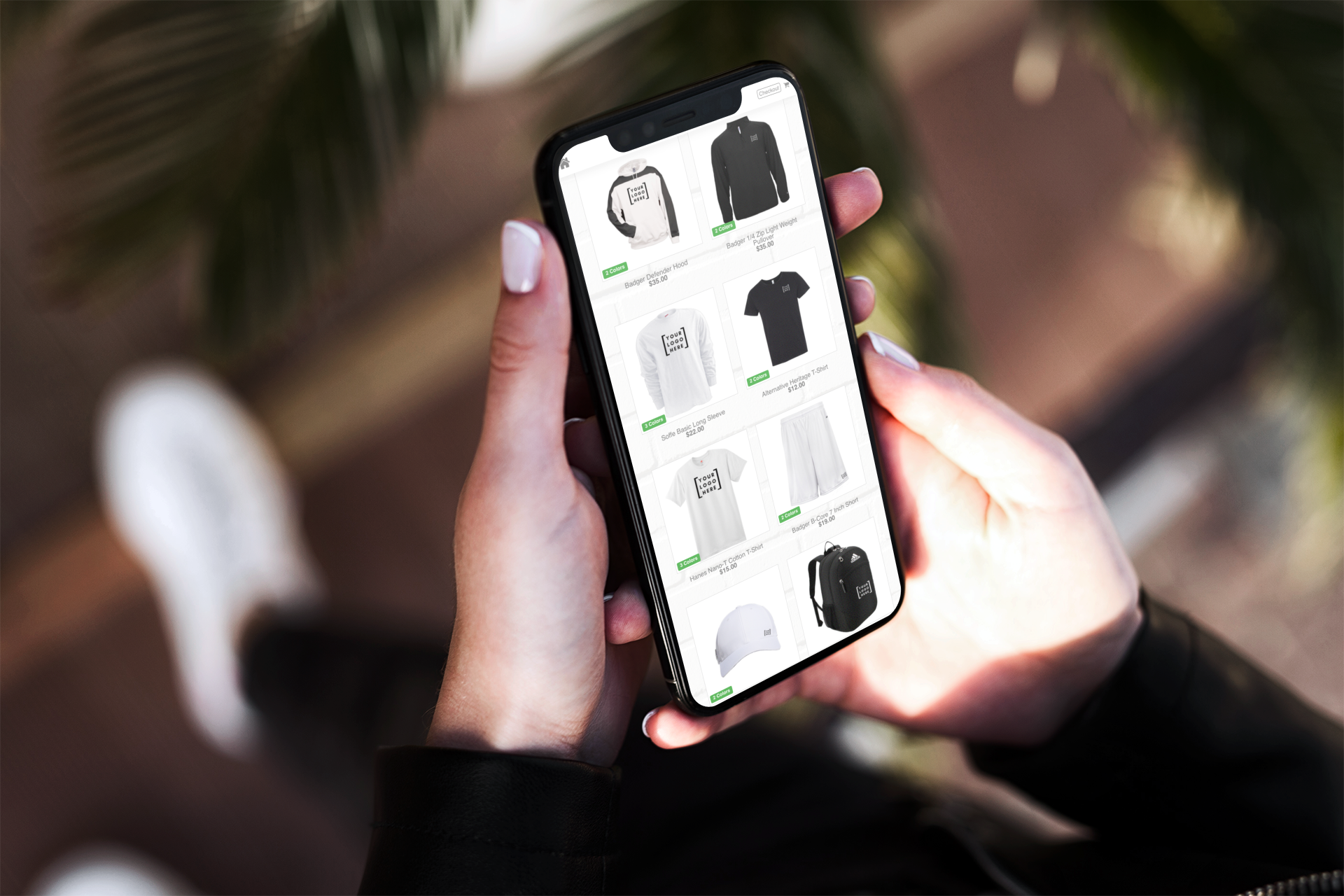 Leverage Gift Cards
Utilize gift cards as an undercover sales tool to spark interest in your services and drive sales. Send customers and prospects gift cards with small denominations to use towards a purchase from an online store. This generates sales for you and gives recipients first-hand experience purchasing from an online store, which allows them to see how simple the process is. Gift cards are also a great option to offer customers as an alternative to refunds to preserve cash while securing future orders.
Incentivize Larger Orders
Drive higher average order value (AOV) by creating incentives for consumers to purchase more items. Implement shipping thresholds such as reduced or free shipping for orders that meet a minimum total or create bundles that offer slight discounts on products. This creates a positive customer experience and helps boost sales.
Lean Into Upsells
Enhance your core product offering with complementary products to drive additional sales. Think outside the box by offering accounts products they might not think to ask for, but may want based on your experience. For example, you can offer Team uniforms via purchase order (PO) and make spirit wear or other branded items such as face masks available for purchase by credit card. This not only increases initial sales volume, but it also protects your revenue in the event the Team season is cancelled or delayed.
Expand Delivery Options
Provide a variety of order delivery options to increase convenience and comfort for your customers. In addition to ship-to-home, offering options like contactless pick up (if you have a physical storefront) or even local delivery services are a great way to differentiate your business and drive customer loyalty.

Diversify Your Customer Base and Product Offerings
Refresh your business strategy and consider new or emerging markets that are gaining traction. Approach new types of accounts in industries you may not have previously considered such as non-profits, manufacturing and construction companies, or e-sports. Connect with businesses who have remote-working employees to offer branded products as a way to keep Teams engaged.
Evaluate what your sales strategy will look like with and without kids returning to school, then prepare an action plan to maximize sales in either scenario. If kids return to school, they'll need protective gear in addition to team uniforms and spirit wear. If they don't return, kids and parents will need spirit wear stores more than ever to feel connected.
Get Social
Leverage social media as a way to promote your business, share online stores, showcase projects you're proud of, and demonstrate your creativity. Social media provides a great platform to host marketing campaigns, create contests, engage in conversations with customers and prospects, or even connect with followers live.
Master the Virtual Sales Pitch
Craft compelling presentations to visually showcase your services and solutions during virtual meetings. They can also be repurposed into long-form brochures that can be shared with customers or prospects after a pitch, or pared down for use in emails or social media captions. You can also build online store templates or duplicate high-performing stores to show in pitch meetings. Go the extra mile by adding the prospect's logos to the products to show them you are serious about being their go-to source.
About OrderMyGear
OrderMyGear is an industry-leading sales tool, empowering dealers, distributors, decorators, and brands to create custom online pop-up stores to sell branded products and apparel. Since 2008, OMG has been on a mission to simplify the process of selling customized merchandise to groups and improve the ordering experience. With easy-to-use tools, comprehensive reporting, and unmatched support, the OMG platform powers online stores for over 3,000 clients generating more than $1 billion in online sales. Learn more at www.ordermygear.com.
Media Contact: Hayley Bell | hayley@ordermygear.com | 214-396-2110